Comme d'habitude, je partage mes projets ainsi que mes expériences, bonnes ou mauvaises.
Voici une expérience que je considère un rappel de sécurité.
As usual, I'm sharing my projects as well as my experiences, good or bad.
Here's an experience that I consider security recall.
---
L'outil que j'ai utilisé, sans capot, afin de poncer une surface plane.
            (Cliquez sur les photos pour les agrandir sur une autre page)
The tool I used, guard off, to sand a flat surface.
            (Click on pictures to enlarge on another tab)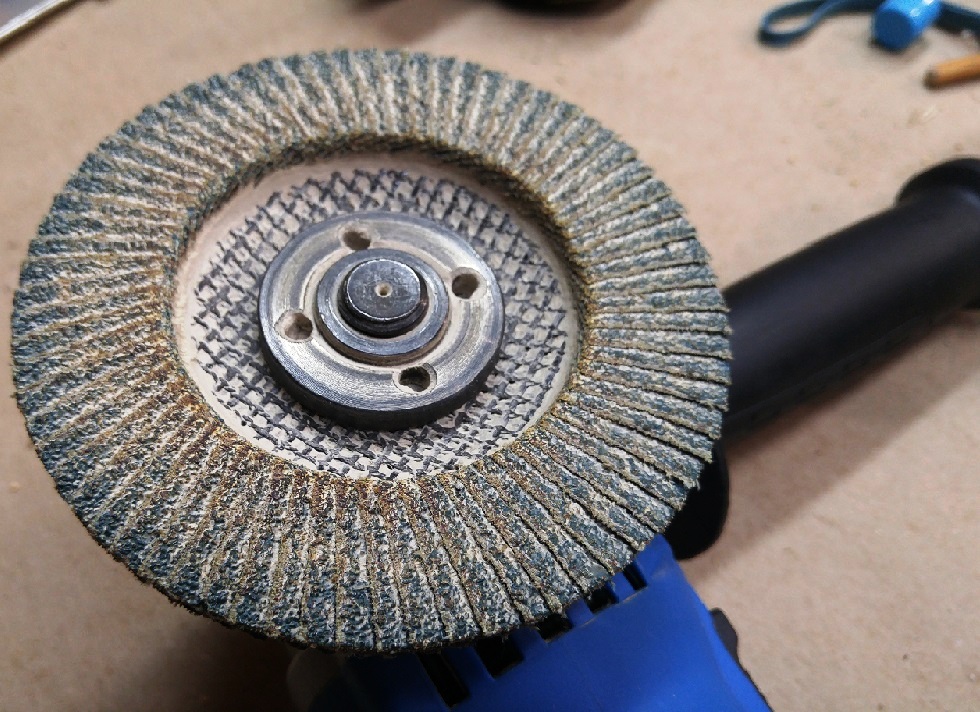 ---
Pour cette tâche j'ai eu la mauvaise idée de retirer le capot et de maintenir l'outil par le boîtier. La flèche indique ce que sans doute vous pouvez déjà imaginer.
For this task I had the bad idea of removing the guard as well a holding the tool from the body. The arrow shows what you probably may already imagined.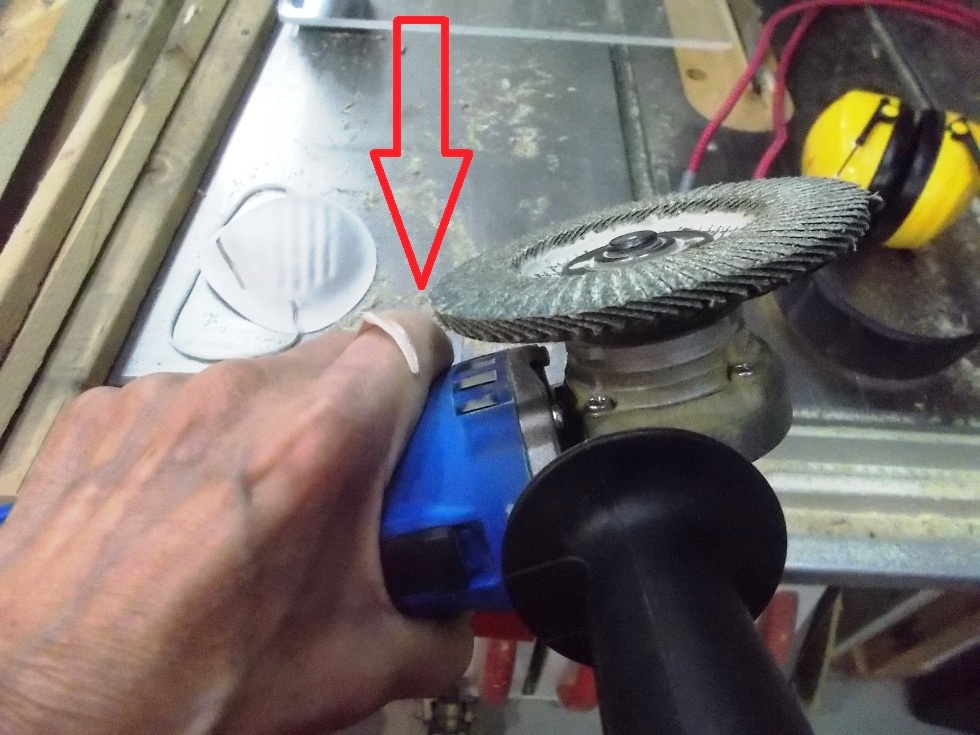 ---
Je partage les prochaines photos de l'évolution pour appuyer l'importance des capots d'outils, peu importe la tâche.
En passant, quinze jours plus tard, j'ai encore un pansement.
I'm sharing the following photos to emphasize the importance of keeping the tool guards on, no matter why.
By the way, fifteen days later, I'm still wearing a bandage.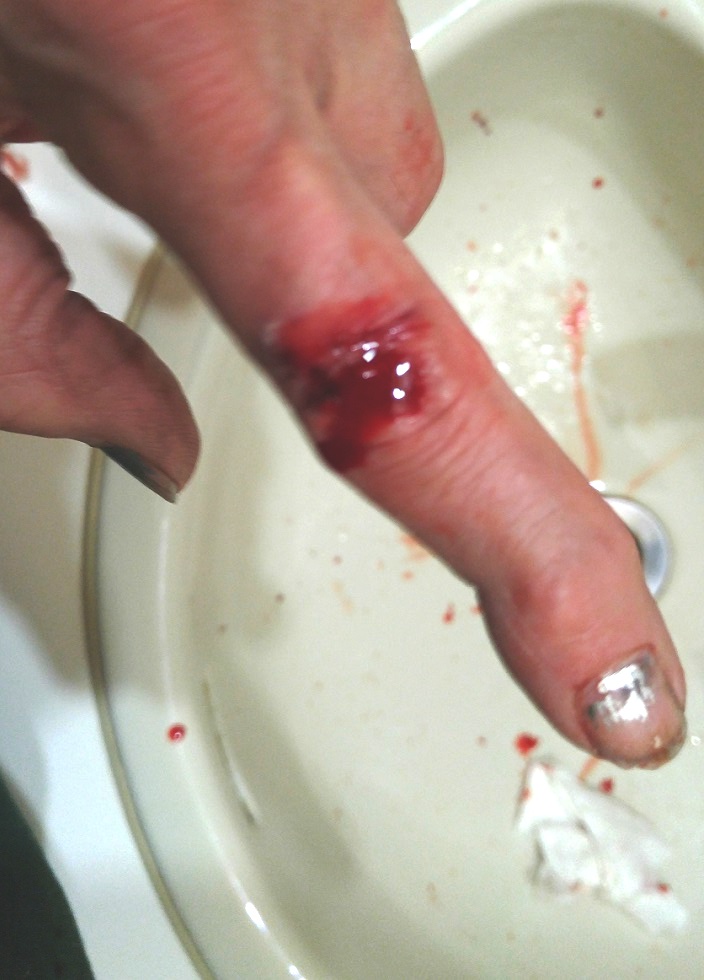 ---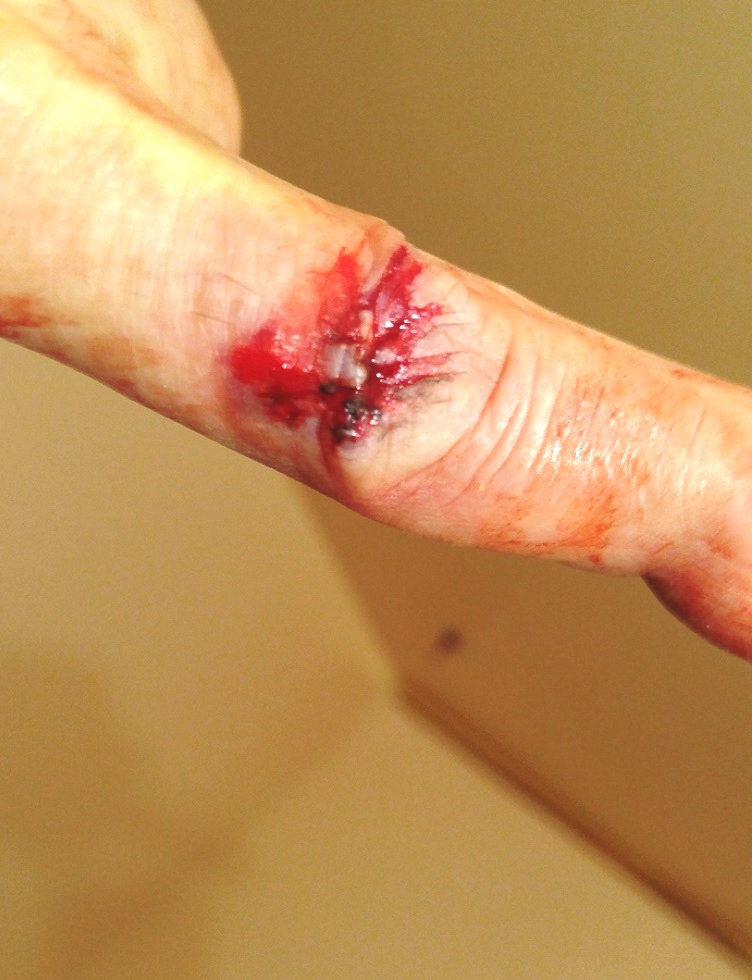 ---
---
J'ai utilisé quotidiennement du peroxyde d'hydrogène pour stériliser la plaie, ce qui plus tard m'a été déconseillé par un dermatologiste parce qu'il tue les cellules, alors qu'uniquement eau et savon devraient être utilisés..
I daily used hydrogen peroxide to sterilize the wound, which I was later advised against by a dermatologist because it kills cells, while only water and soap should be used.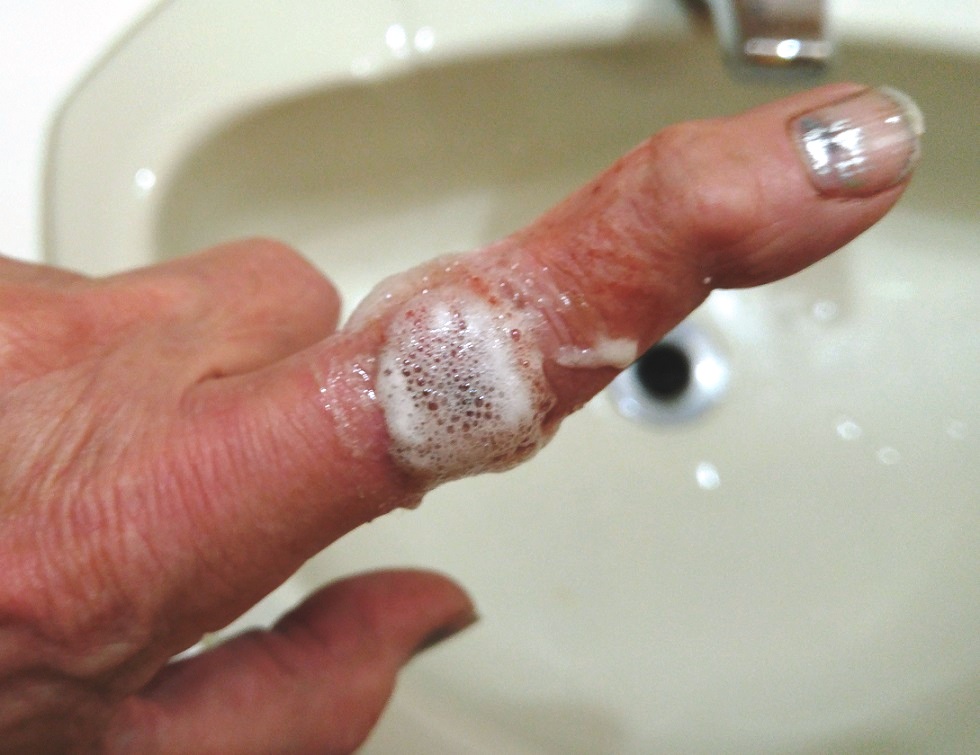 ---
---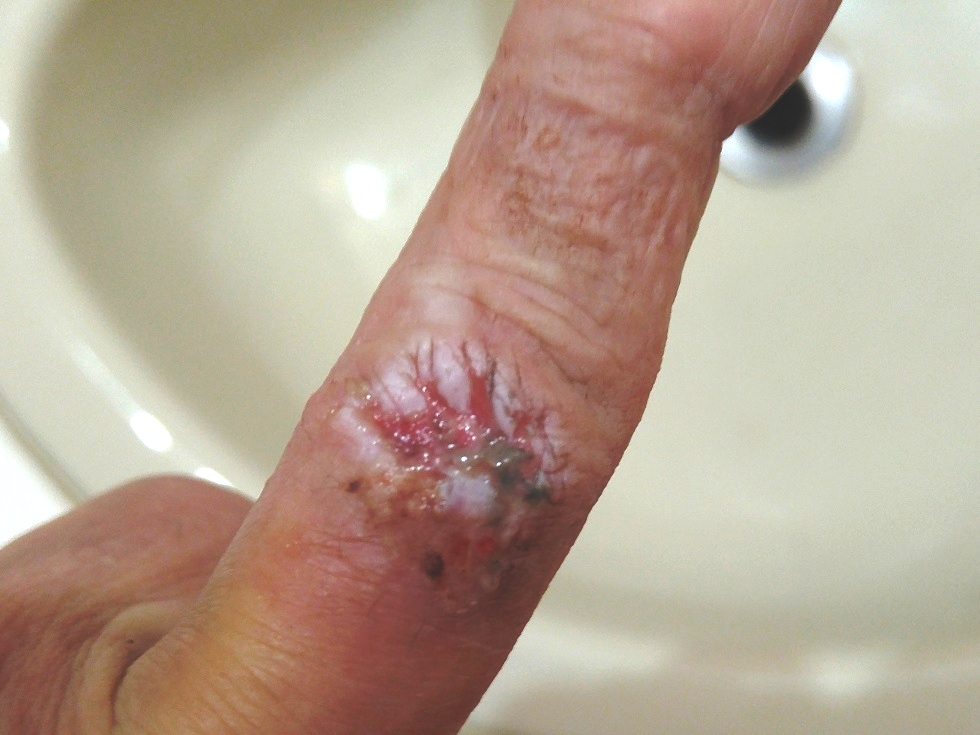 ---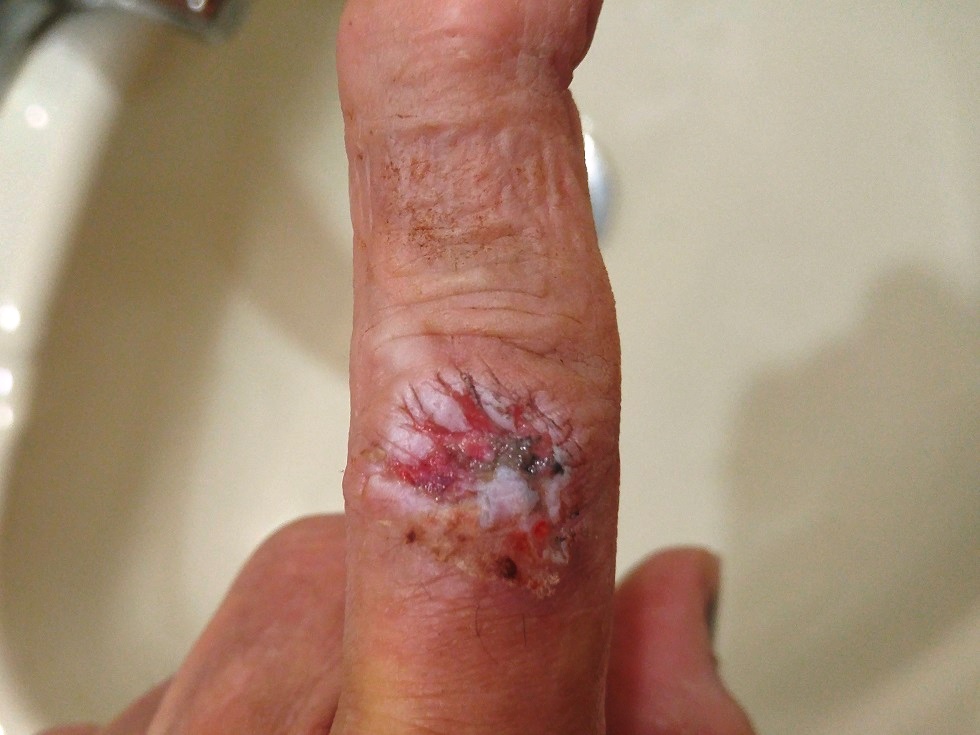 ---
Donc, ne pas retirer le capot, mais plutôt utiliser un outil adéquat.
Therefore, do not remove the cover, but rather use a suitable tool.
---
Soyez avisé ! Inscrivez-vous gratuitement (colonne droite).
Soyez toujours prudent et bon bricolage !
Be wise/notified ! Register for free (right column).
Always be careful and Happy Woodworking !
---
Pour en apprendre ou en voir plus, cliquez sur l'onglet approprié tout en haut de cette page, ou dans la sélection de la colonne à droite.
To learn or see more, click on the appropriate tab at the very top of this page, or on the right column selection.
---