La semaine dernière j'ai eu à percer des tuyaux d'acier d'un abri extérieur recouvert d'un toile polyéthylène.
Pour assurer le succès sans problème, j'ai réalisé ce guide en V en deux coupes à 45° sur mon banc de scie.
            (Cliquez sur les photos pour les agrandir sur une autre page)
Last week I had to drill steel pipes from an outdoor polyethylene covered shelter.
To ensure success without fussing, I made this V-guide in two 45° passes on my table saw.
            (Click on pictures to enlarge on another tab)
---
Après avoir percé un trou tout au fond de la rainure en V (flèche), j'ai arrimé solidement le guide sur le tuyau.
After drilling a hole at very the bottom of the V groove (arrow), I firmly secured the guide onto the pipe.
---
Guidé par ce trou, le forêt a fait son chemin dans le tuyau et ce sans glissement ou dérapage.
Guided by the hole, the drill bit made its way through the pipe without any shifting or slippage.
---
Bien sûr, à cause de ma vision double, et ici sans précaution, il m'est difficile de percer droit !
Of course, because of my double vision, and here without precaution, it's difficult for me to drill straight!
---
Indubitablement, c'est figé.
Undoubtedly, it's settled.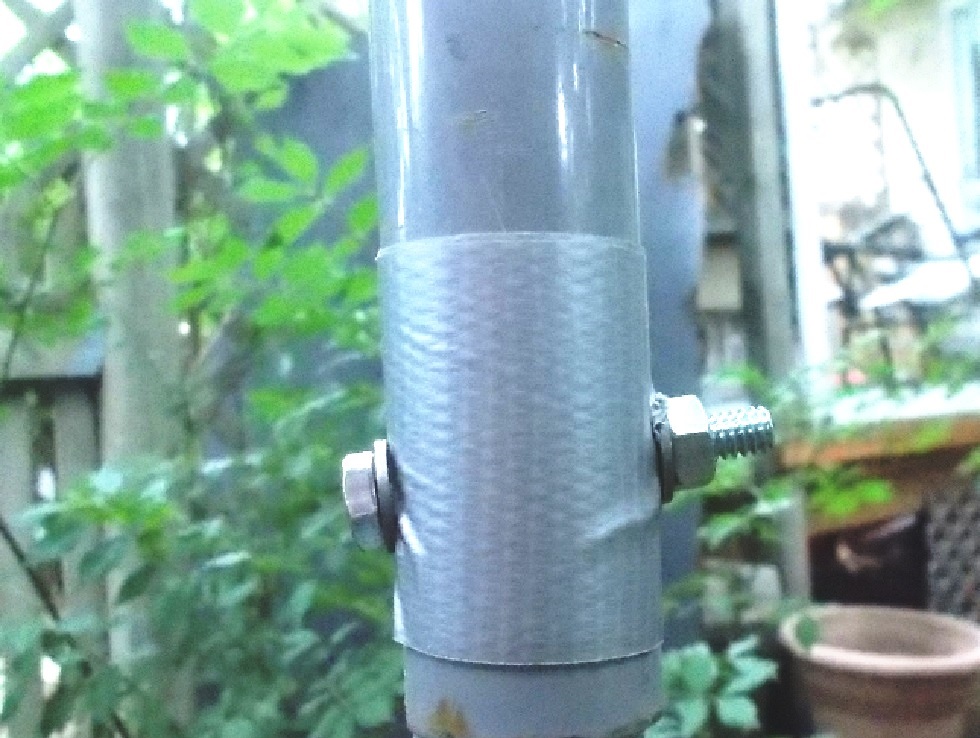 ---
Ce même guide me servira sans doute pour d'autres objets cylindriques.
No doubt the same guide will be handy for many other cylindrical objects.
---
Soyez avisé ! Inscrivez-vous gratuitement (colonne droite).
Soyez toujours prudent et bon bricolage !
Be wise/notified ! Register for free (right column).
Always be careful and Happy Woodworking !
---
Pour en apprendre ou en voir plus, cliquez sur l'onglet approprié tout en haut de cette page, ou dans la sélection de la colonne à droite.
To learn or see more, click on the appropriate tab at the very top of this page, or on the right column selection.
---