Easy Hook Driving / Enfoncer les crochets facilement
Ayant à ajouter plusieurs crochets en dessous d'une tablette au dessus d'un établi, je ne suis souvenu de cet astuce, lequel je désire partager au cas où vous ne le connaissiez pas.
Fixez un œillet à viser dans la perceuse et enfoncez à basse vitesse.
Poinçonner ou percer un avant trou facilite la tâche encore plus.
            (Cliquez sur les photos pour les agrandir sur une autre page)
Having to add several hooks under a shelf over a workbench, I remembered this hack, which I like to share in case you never heard about it.
Chuck up a eye hook in your drill and drive on low speed.
Punch or pre-drill a hole ease the job even more.
            (Click on pictures to enlarge on another tab)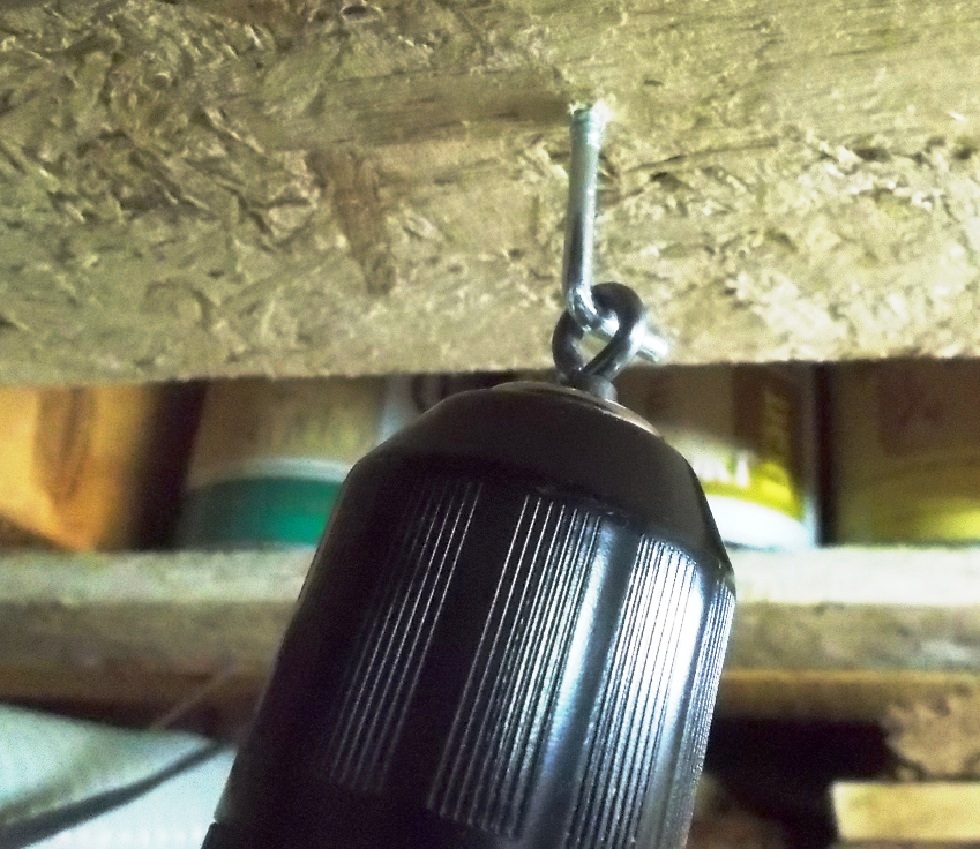 ---
Soyez avisé ! Inscrivez-vous gratuitement (colonne droite).
Soyez toujours prudent et bon bricolage !
Be notified ! Register for free (right column).
Always be careful and Happy Woodworking !
---
Pour en apprendre ou en voir plus, cliquez sur l'onglet approprié tout en haut de cette page, ou dans la sélection de la colonne à droite.
To learn or see more, click on the appropriate tab at the very top of this page, or on the right column selection.
---