La porte est prête à être installée.
            (Cliquez sur les photos pour les agrandir sur une autre page)
The door is ready to be installed.
            (Click on pictures to enlarge on another tab)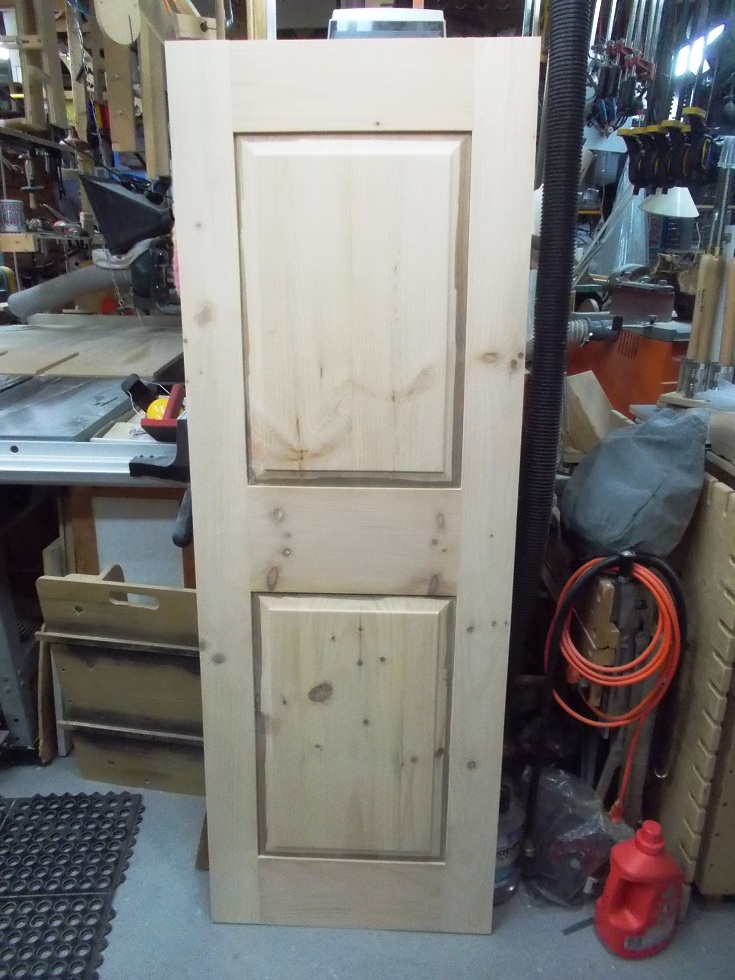 ---
J'ai choisi ces charnières enveloppantes sans mortaise pour la facilité d'installation, la robustesse grâce aux nombreux trous pour vis, ainsi que pour le design rustique.
I chose those non-mortising and wrapping hinges for their easy installation, the strength provided by so many holes for screws, as well as the rustic design.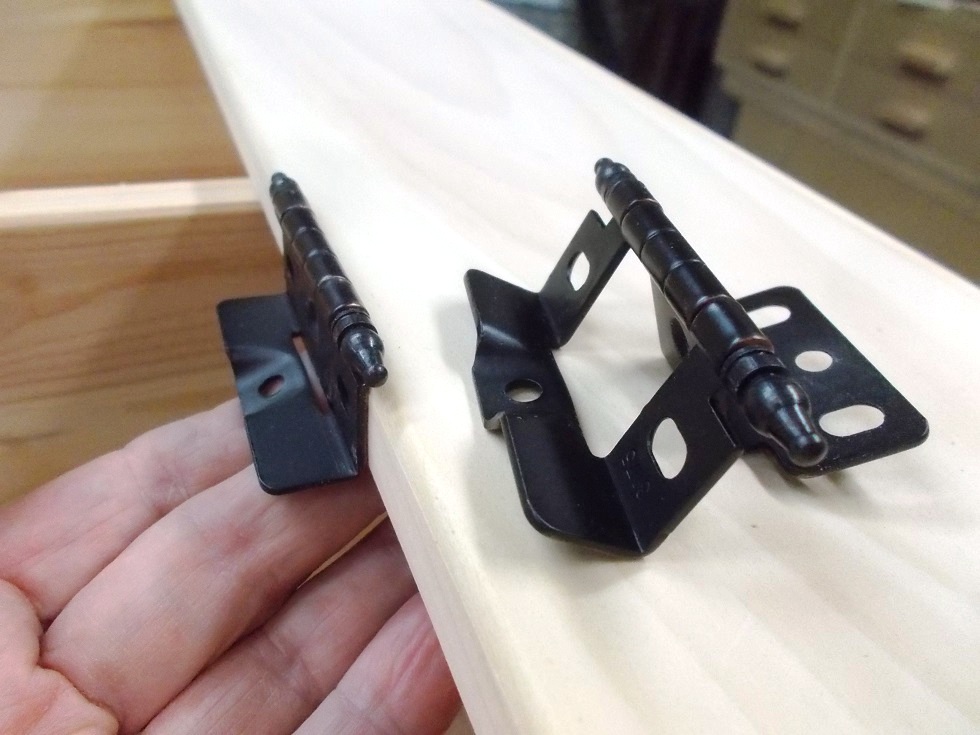 ---
La largeur finale de la porte est déterminée par l'ouverture, l'épaisseur des charnières et un espace adéquat pour éviter le frottement contre le montant gauche (ici) de la carcasse.
La ligne rouge indique l'angle approximatif et la direction de la coupe biseautée requise pour toutes portes pour éviter ledit frottement.
The final width of the door is established by the opening, the thickness of the hinges and an adequate gap to prevent it from rubbing against the left face frame (here) of the carcass.
The red line shows the approximate angle and bevel cut course required on all doors to prevent the above noted rubbing.
---
---
Le haut de ma porte n'est pas rectiligne (cercle), ce qui doit être corrigé.
The top of my door is not straight (circle), what should be fixed.
---
J'ai pincé une planche bien droite (flèche) le long du haut de la porte pour y appuyer le roulement de cette fraie à araser montée dans l'ébarbeuse et ainsi éliminer les inégalités (cercle).
I clamped a straight board (arrow) along the top of the door for this flush bearing bit mounted on my trim router to ride against therefore eliminate those unevenness (circle).
---
Une technique pour un résultat impeccable.
A technique for an impeccable result.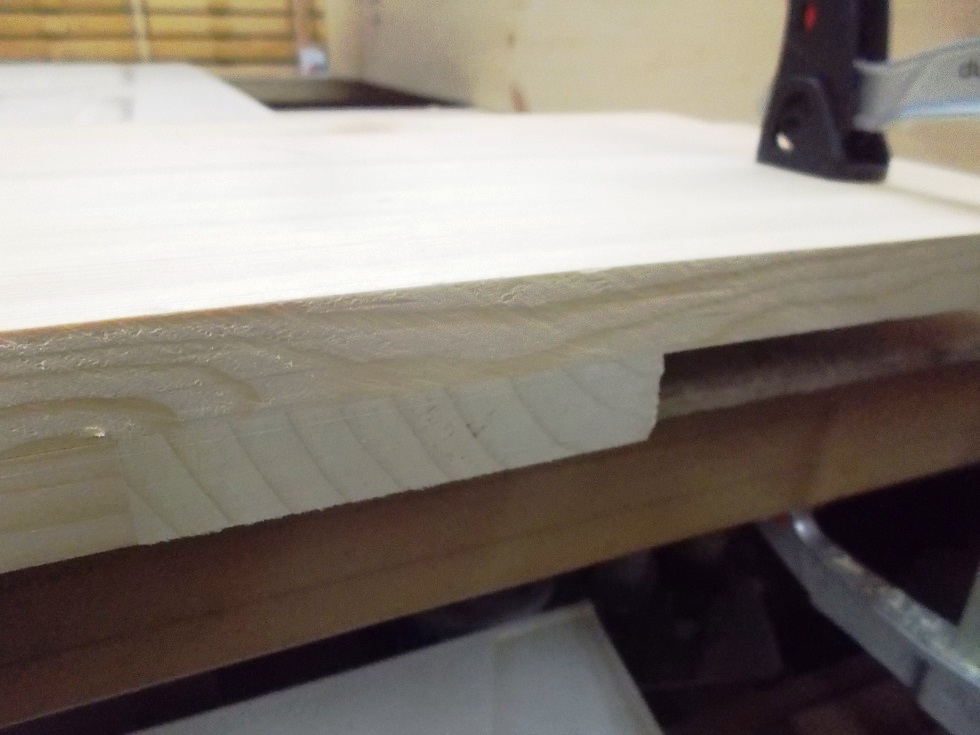 ---
La teinture maintenant, la porte et ensuite la carcasse. Deux couches de la mienne (vinaigre et laine d'acier marinés) suivies par une du commerce, couleur pin clair.
Now the stain, the door first and then the carcass. Two coats of my own (marinated vinegar and steel wool) followed by a store bought, clear pine color.
---
---
---
J'ai temporairement ajouté du ruban cache (cercle) parce que je ne veux pas teindre l'intérieur, donc éviter les bavures disgracieuses.
I added masking tape (circle) because I don't want to stain the inside, hence  prevent any ugly mess.
---
J'ai ajouté cette dernière photo parce que sur la précédente la porte semble plus foncée, ce qui n'est pas le cas selon ce point de vue.
I added this last photo because on the previous one the door seems darker, what is not the case according to this point of view.
---
À suivre…
Inscrivez-vous gratuitement en haut à droite pour être avisé.
To continue…
Register free at the upper right to be notified.
---