Un assemblage à sec pour le marquage final parce qu'une fois la colle étendue le temps sera précieux.
            (Cliquez sur les photos pour les agrandir sur une autre page)
A dry assembly for final marking because while the glue will be spread time is precious.
            (Click on pictures to enlarge on another tab)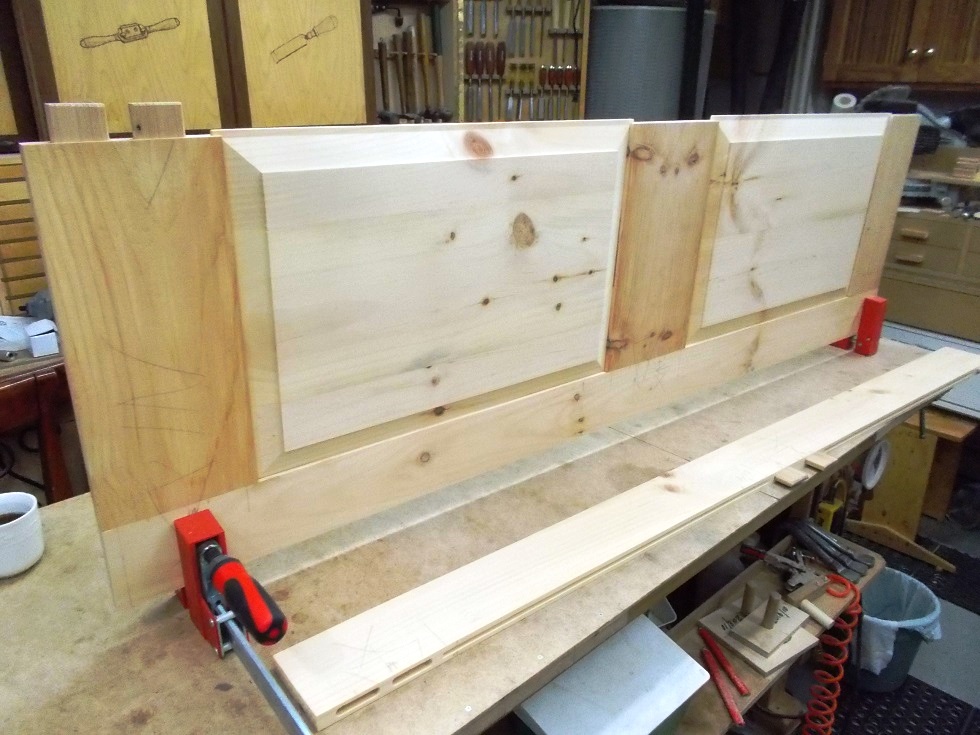 ---
Une chute prévient les dommages lors du positionnement les pièces.
A scrap prevent damage while positioning the pieces.
---
---
---
---
Cette ponceuse de finition adouci la bande et aussi le coin perpendiculaire.
That finish sander smooth the profile as well as the perpendicular step.
---
Ici je préfère un ponçage à la main pour ne pas enlever trop de matériel et garder d'équerre.
Here I rather use hand sanding to prevent removing too much material and keep square.
---
Tout est adéquatement marqué et identifié.
All is adequately marked and identified.
---
Compte tenu de l'expansion et la contraction futures des panneaux flottants, je teints les parties qui plus tard ne seront plus accessibles.
Taking in consideration the future floating panel expansion and contraction, I'm staining parts that later won't be accessible.
---
Une fois sèche, la teinture sera plus foncée, tel que représenté sur la chute.
Once dry, the stain will be darker, as shown on the scrap.
---
Enfin je procède au collage, d'une extrémité à l'autre, sur un seul montant pour le moment, mais pas une seule goutte de colle dans les rainures, uniquement sur les tenons flottants, les mortaises et les champs adjacents.
At last, time for the glue up, from one end to the other, on a one style for now, but not a single drop of glue in the grooves, only on the floating tenons, the mortises and the adjacent edges.
---
---
---
La prise de la colle est tellement rapide, et le fait que je doive ajouter ce montant en une seule opération, c'est particulière ici que mes repères au crayon sont indispensables.
The glues sets so quickly, and the fact that I must add this stile in one operation, this is particularly here why my pencil marks are indispensable.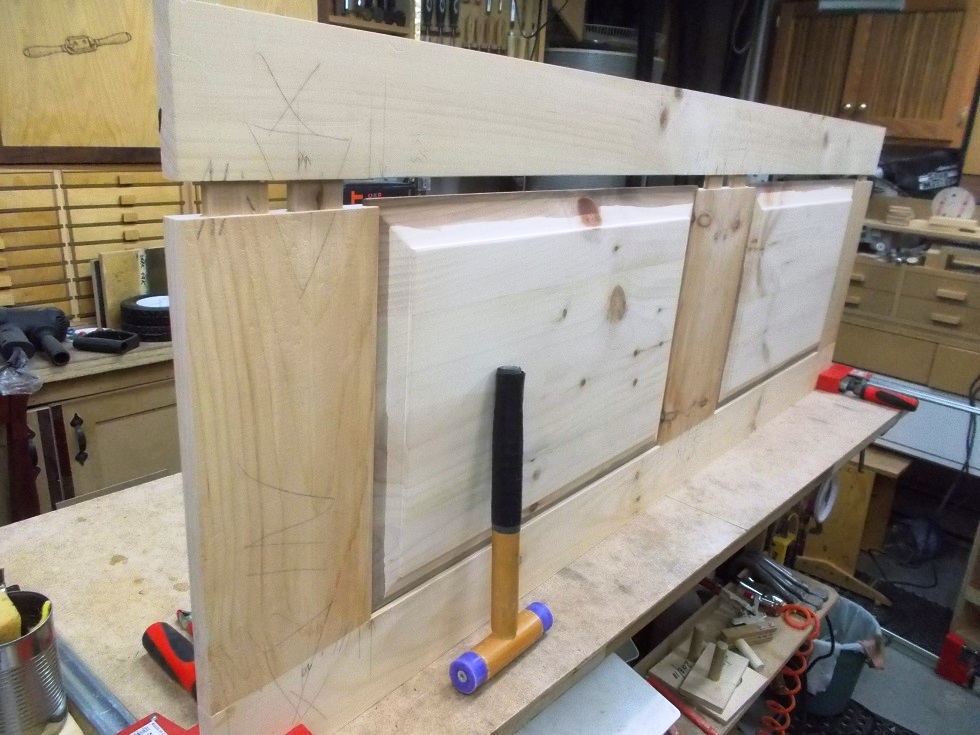 ---
Maintenant est l'occasion de la dernière inspection.
Now is the time for the last inspection.
---
---
---
Et finalement je m'assure que la porte est plane utilisant une longue règle.
And finally I make sure the door is flat using a long straight edge.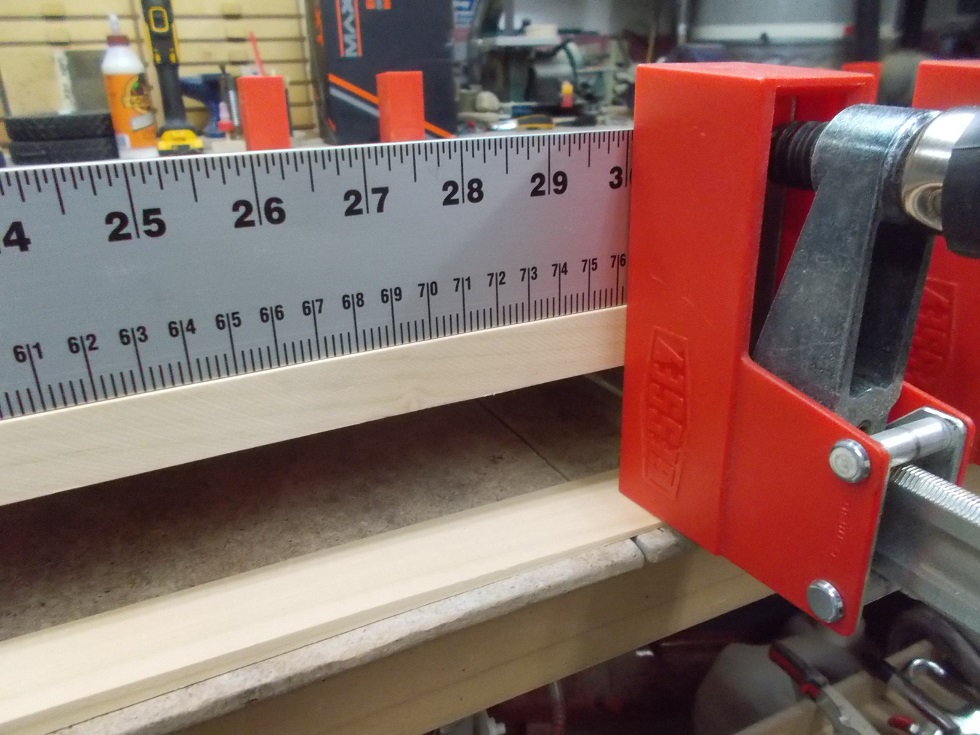 ---
À suivre…
Inscrivez-vous gratuitement en haut à droite pour être avisé.
To continue…
Register free at the upper right to be notified.
---