La porte étant assemblée temporairement, ce trace l'emplacement de chaque côté des traverses et ensuite celles des rainures pour les panneaux flottants (flèche).
            (Cliquez sur les photos pour les agrandir sur une autre page)
The door being temporarily assembled, I'm marking from each side the location of the rails and then the ones for the  floating panel grooves.
            (Click on pictures to enlarge on another tab)
---
---
---
---
Cette fraise à rainurer sera parfaite puisque la largeur des couteaux correspondent au tiers de l'épaisseur du cadre de la porte.
This slot cutting bit will be perfect since the width of the cutters corresponds to the third of door frame thickness.
---
Cette jauge multifonctions, de la même épaisseur que les couteaux, me sert de gabarit pour ajuster la profondeur de coupe de la toupie (défonceuse).
This set-up bar, the same thickness as the cutters, acts as a gauge to set the depth of the router.
---
Je prends la distance entre le couteau et le bord de la semelle de ma toupie (flèche).
I'm taking the distance between the cutter and the edge of my router base (arrow).
---
Une à une, j'assujetti mes pièces sur des rebus, laissant juste assez d'espace pour y passer la fraise.
One by one, I secure my pieces on scraps, leaving just enough gap to get the bit through.
---
---
Les butées à chaque extrémité assurent la précision et écarte les erreurs.
Stops on each end insure precision and prevent errors.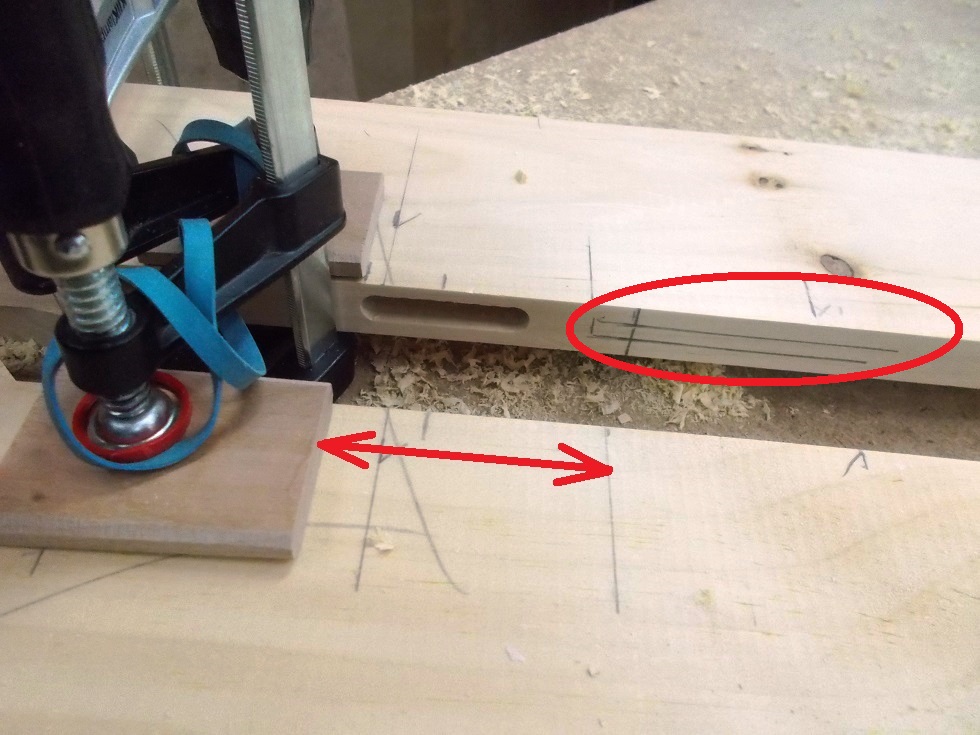 ---
---
Une fois les rainures effectuées, je réajuste la fraise au niveau de la semelle pour réaliser une feuillure sur le périmètre des panneaux flottants, mais sur une chute pour le moment.
Once the slots done, I reset the bit in line with the base to mill a rabbet on the perimeter of the floating panels, but on a scrap piece for now.
---
Une passe est c'est fait pour un résultat parfait, tel que montré sur la chute (flèche).
One pass and it's done for a perfect result, as shown on the scrap piece (arrow).
---
Une fraise à panneaux insérée dans la table à toupie, je m'amuse avec des pièces martyres pour déterminer quel motif, donc qu'elle fraise, j'utilisai plus tard.
A panel raising bit installed on the router table, I'm playing with test pieces to determine which shape, therefore witch bit I will used later.
---
Après un nouvel assemblage à sec, je peux prendre les dimensions exactes des panneaux, et ce jusqu'au fond des rainures, tout en laissant un espace pour leur expansion future.
After another dry assembly, I can take the panels exact dimensions, and that from the bottom of the slots, while leaving a gap for their future expansion.
---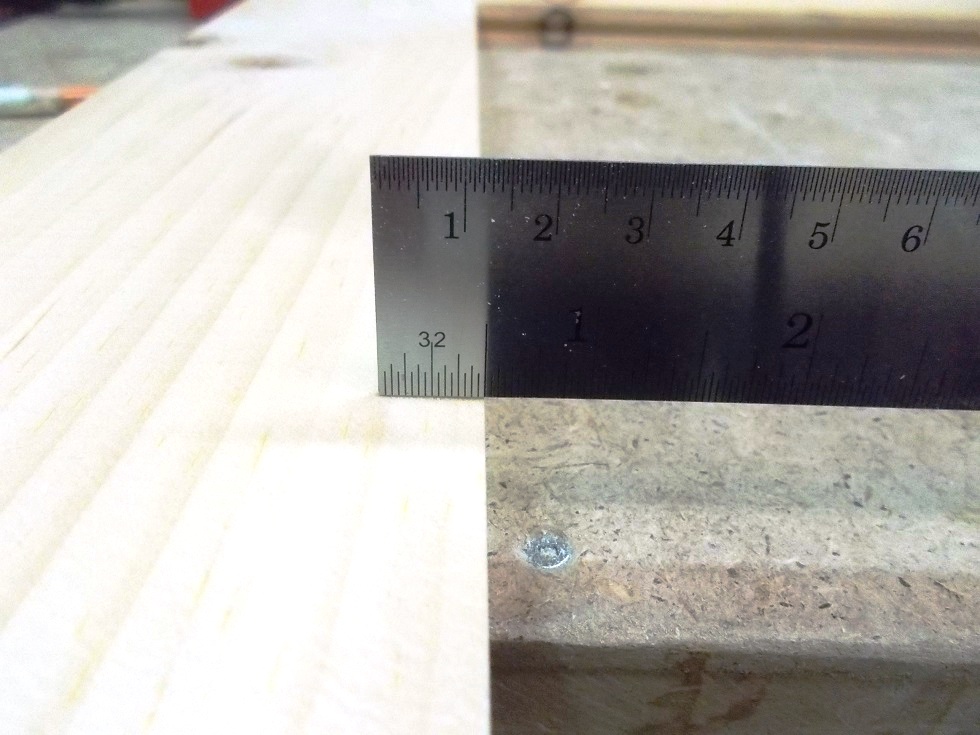 ---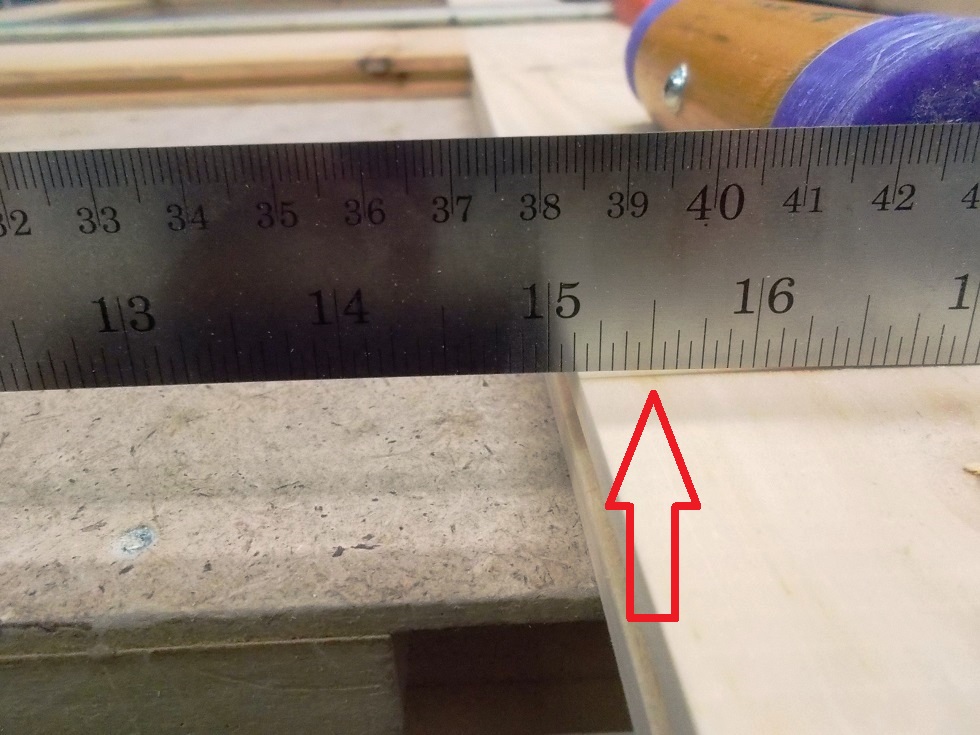 ---
À suivre…
Inscrivez-vous gratuitement en haut à droite pour être avisé.
To continue…
Register free at the upper right to be notified.
---