Les montants de la porte en place, je peux mesurer la longueur exacte des traverses (flèche).
            (Cliquez sur les photos pour les agrandir sur une autre page)
The door stiles in place, I can measure the exact length of the rails (arrow).
            (Click on pictures to enlarge on another tab)
---
Puisque j'utilise une fois encore des tenons flottants, la longueur des traverses est finale.
Pratique ma butée, n'est-ce pas ?
Since I'm once again using floating tenons, the length of the rails is final.
Handy is my stop block, does it?
---
Chaque face et chaque joint doivent être identifiés.
Each face and each joint must be identified.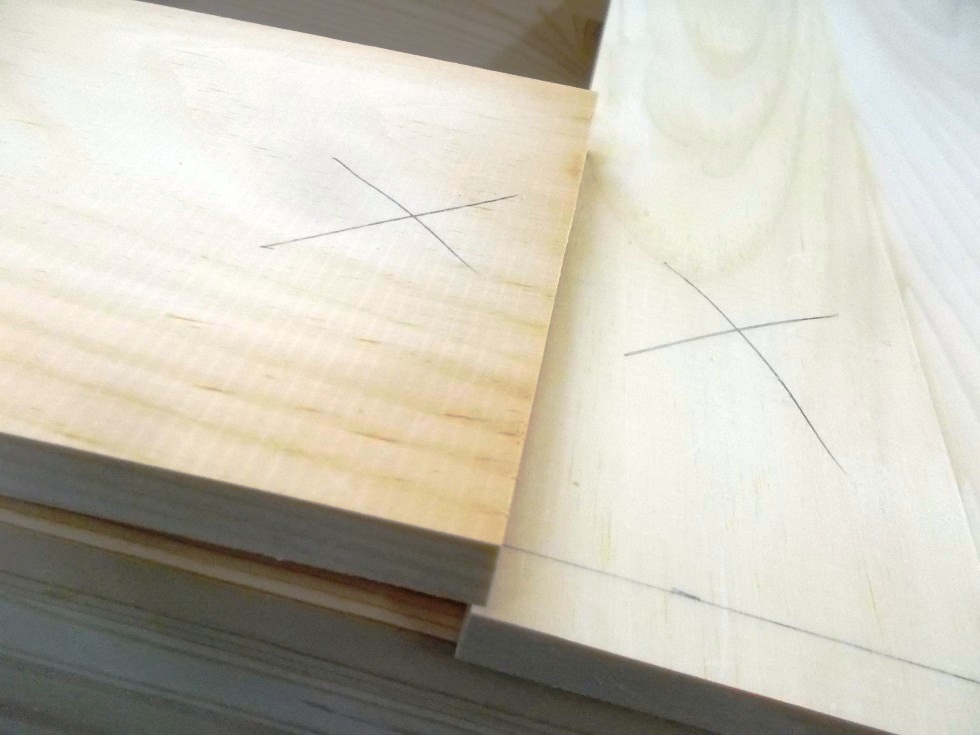 ---
Ici j'utilise deux rubans à mesurer pour établir la position de la traverse centrale.
Here I'm using two measuring tapes to establish the location of the center rail.
---
Je sers de mes pièces martyres et mon jeu de barres de mesure pour localiser, transférer et marquer le centre de chaque mortaise.
I'm using my test pieces and my measuring bar set to locate, transfer and mark the center of each mortise.
---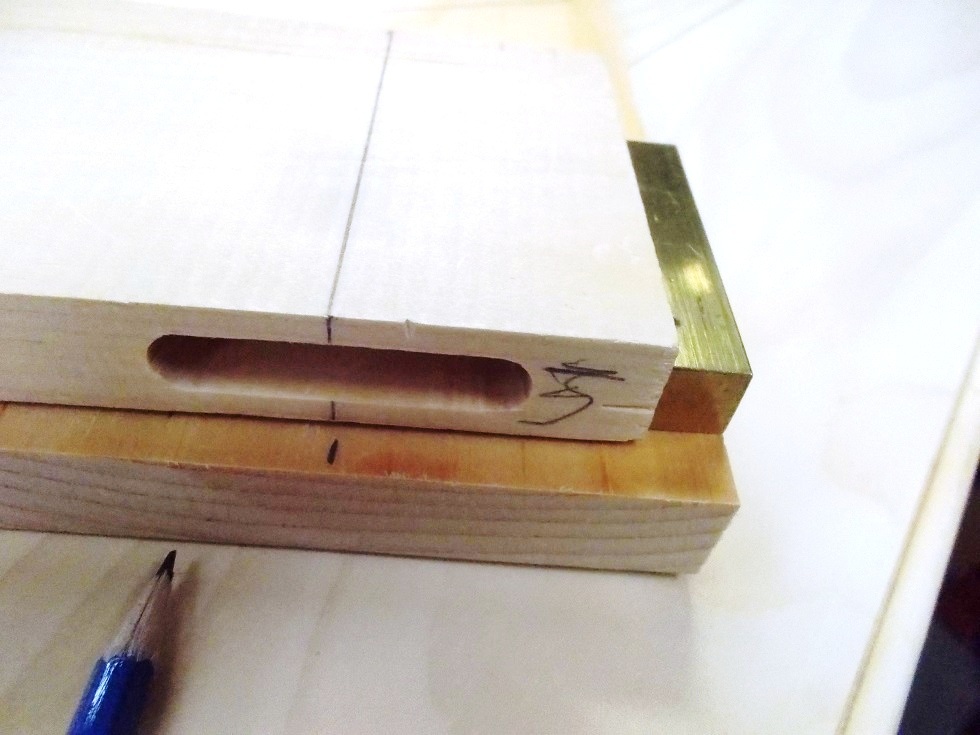 ---
Ensuite je les transpose sur les montants.
Then I transfer them onto the stiles.
---
Ici commence le forage des mortaises en commençant par les traverses et suivi par les montants.
Here I'm beginning to bore the mortises starting with the rails and then the stiles.
---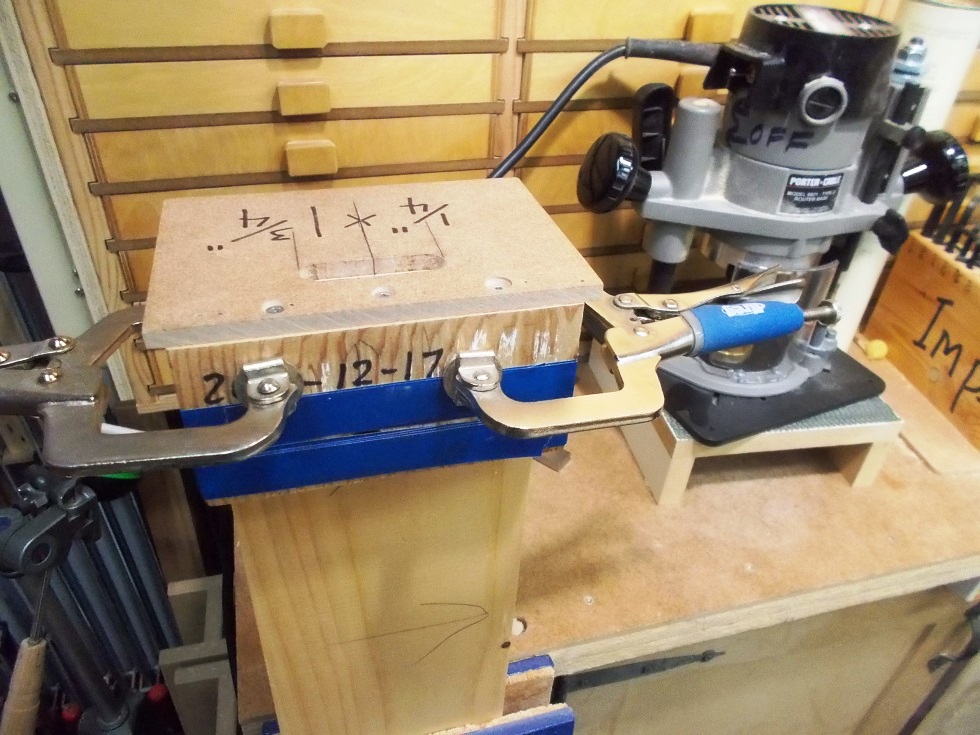 ---
---
---
---
Il est très important de vérifier et dégager la poussière (flèches) qui s'accumule sur la bague de gabarit, particulièrement avec ce bois résineux.
It is very important to check and remove any dust (arrows) that accumulates onto the guide bushing, particularly with this resinous wood.
---
Double mortaises pour la traverse du centre, laquelle est plus large.
Double mortises on the center rail, which is wider.
---
Finalement, les montants.
Finally, the stiles.
---
---
---
J'ai serré les deux montants pour aider à stabiliser la ponceuse bien à plat.
I've clamped the two stiles to help stabilize the sander flat.
---
Maintenant la fastidieuse mais indispensable tâche de vérifier "toutes" les mortaises avec mon tenon flottant.
Now the fastidious but indispensable task of verifying all mortises with my sample floating tenon.
---
À suivre…
Inscrivez-vous gratuitement en haut à droite pour être avisé.
To continue…
Register free at the upper right to be notified.
---