Réparti dans plusieurs articles (semaines)(+250 photos), je vais partager toutes les étapes de la réalisation d'une armoire en pin, laquelle vient garnir notre salle familiale. Vous y trouverez peut-être de nouvelles techniques, astuces, gabarits, ou mieux, la motivation.
Notez que j'ai travaillé au gré de mon niveau d'énergie (penser un peu à la fois).
Croyez le ou non, les premières photos datent de novembre 2014 !
Spread over several posts (weeks)(+250 photos), I will share all steps to build a pine armoire, which sits in our family room. You may find new techniques, tips, jigs, or better, motivation.
Take note that I worked according to my energy level (think a little at a time).
Believe it or not, the first photos are dated November 2014!
---
Mes planches étant trop étroites, j'utilise des biscuits (lamelles) pour coller les champs, lesquels ont été préalablement dégauchis.
My boards being too narrow, I'm using biscuits (splines) to glue the edges, which have already been jointed.
---
---
---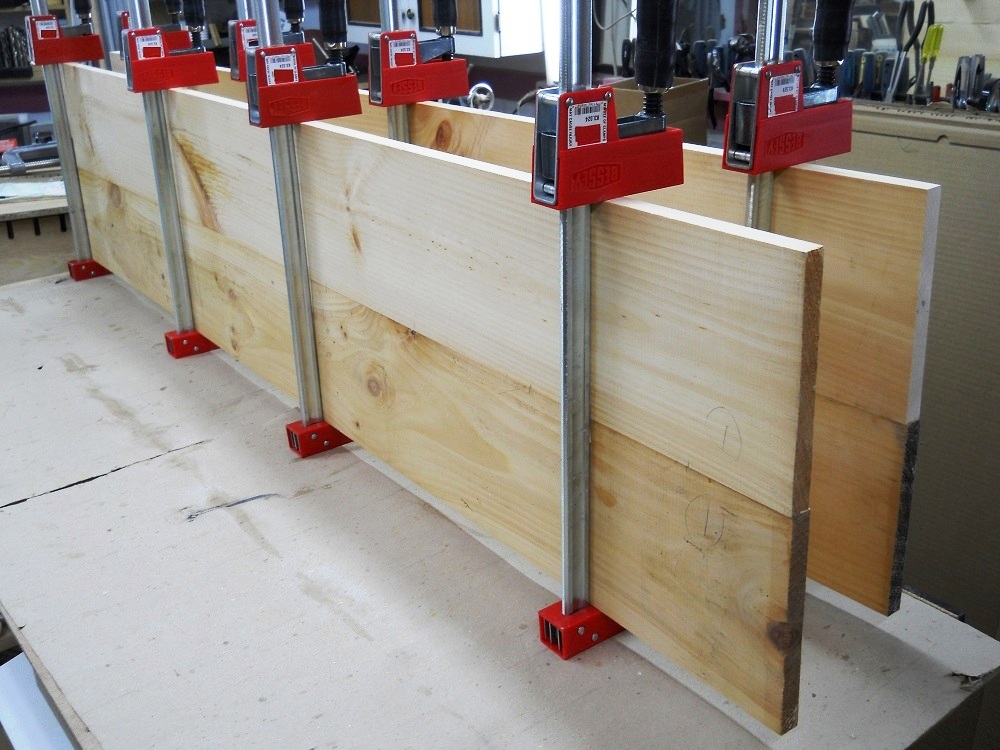 ---
Après avoir raclé l'excédent de colle, varlope et rabot viennent niveler le joint (ma raboteuse est trop étroite).
After scraping the excess glue, planes level the joint (my thickness planer is too narrow).
---
Finalement, guidé par ces lignes, j'utilise une ponceuse à ruban comme avant dernière étape.
Finally, guided by those lines, I'm using a belt sander as the second last step.
---
J'utilise le banc de scie pour la largeur finale des côtés et la scie radiale pour la longueur finale.
I'm the table saw for the sides final width and the radial arm saw for the final length.
---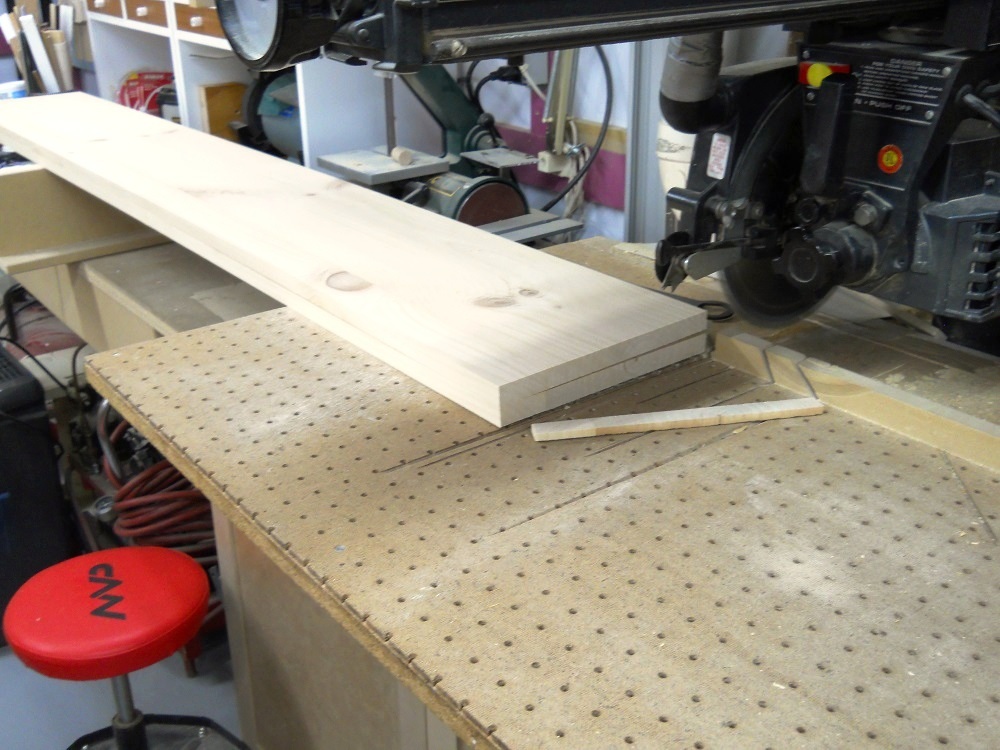 ---
J'ai tracé où réaliser une feuillure pour décaler le panneau de contreplaqué arrière, et ici la toupie (défonceuse) est mon outil privilégié.
I marked where to mill a rabbet to recess the back plywood panel, and here the router is my tool of choice.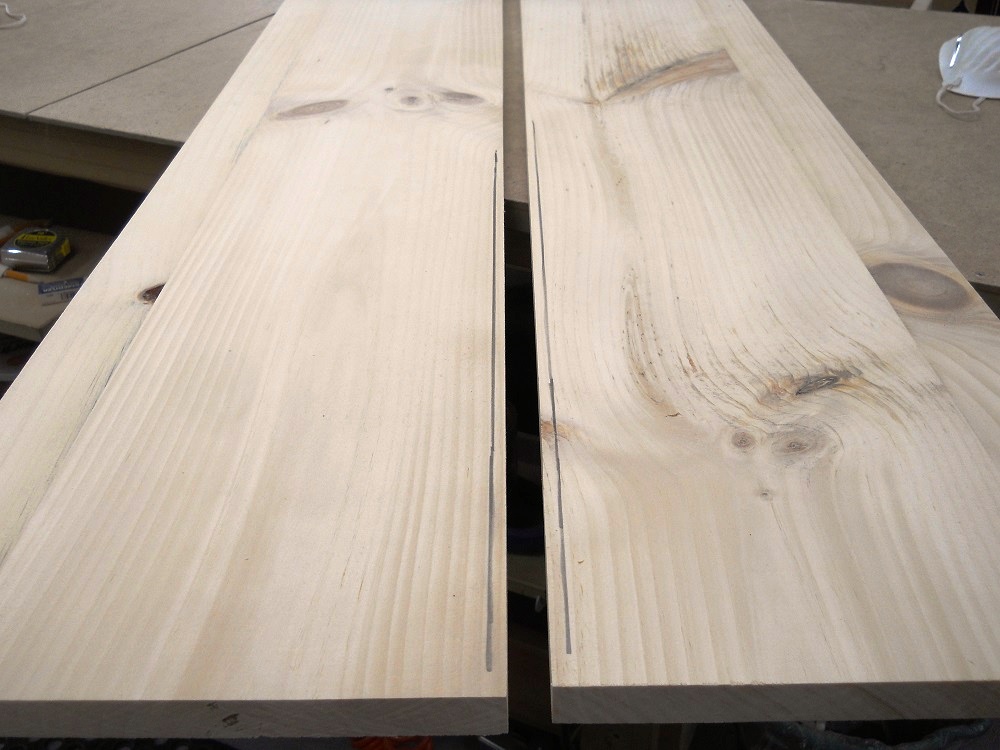 ---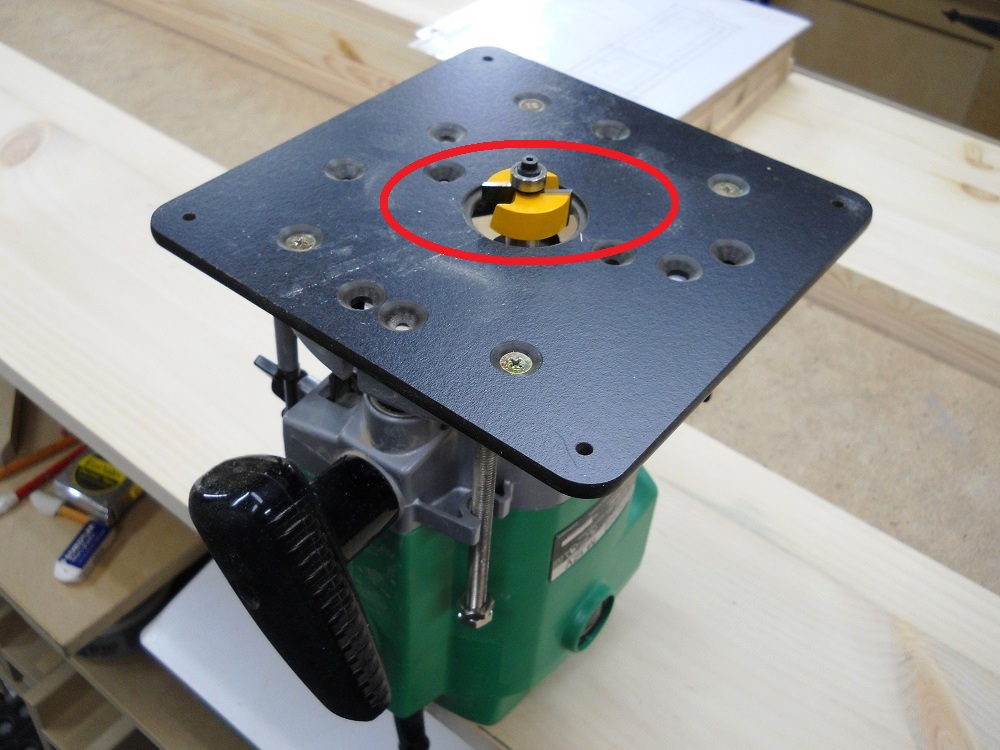 ---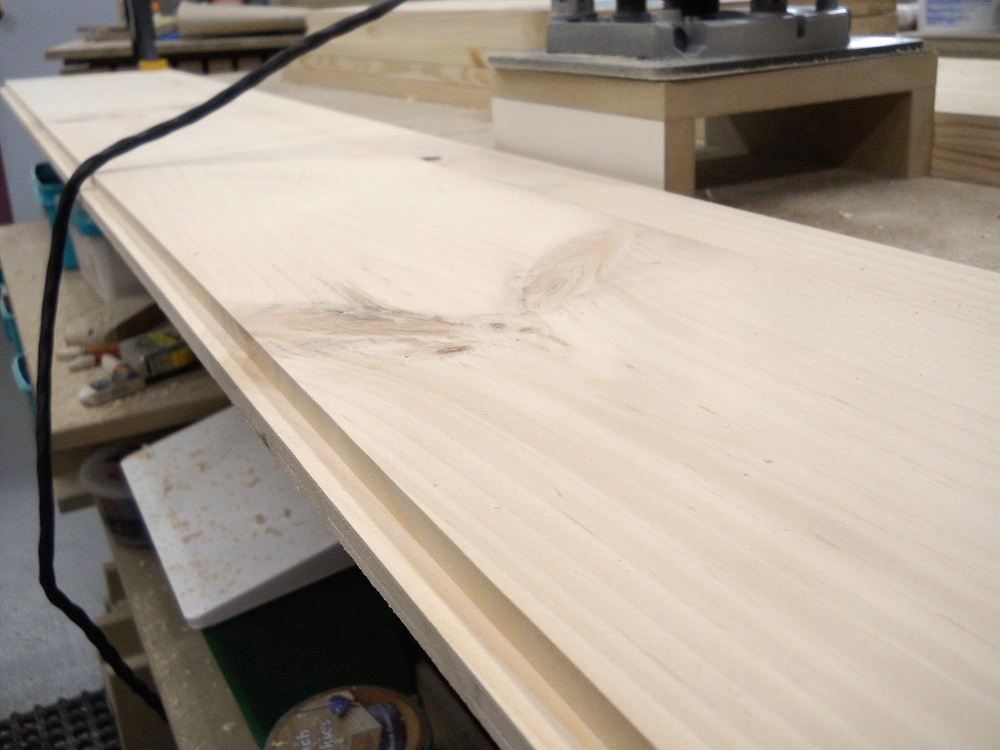 ---
Un dessus et deux côtés.
One top and two sides.
---
Ce gabarit (lien), bien assujetti avec 2 pinces (cercles), guidera la toupie pour réaliser des rainures pour les tablettes.  Remarquez la bague de gabarit (cercle, 2e photo).
That jig (link), secured with two clamps (circles), will guide the router to mill dadoes for the shelves. Notice the guide bushing (circle, 2nd picture).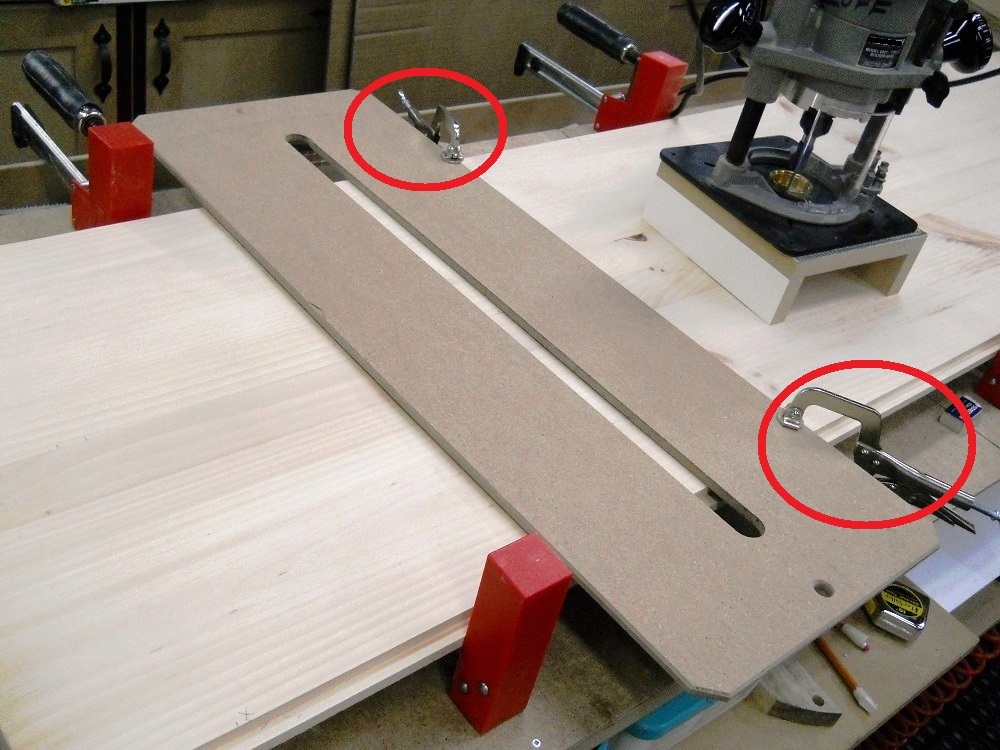 ---
---
La flèche indique la jauge que j'ai utilisée pour régler la profondeur de coupe.
The arrow shows the gauge bar I used to set the depth of cut.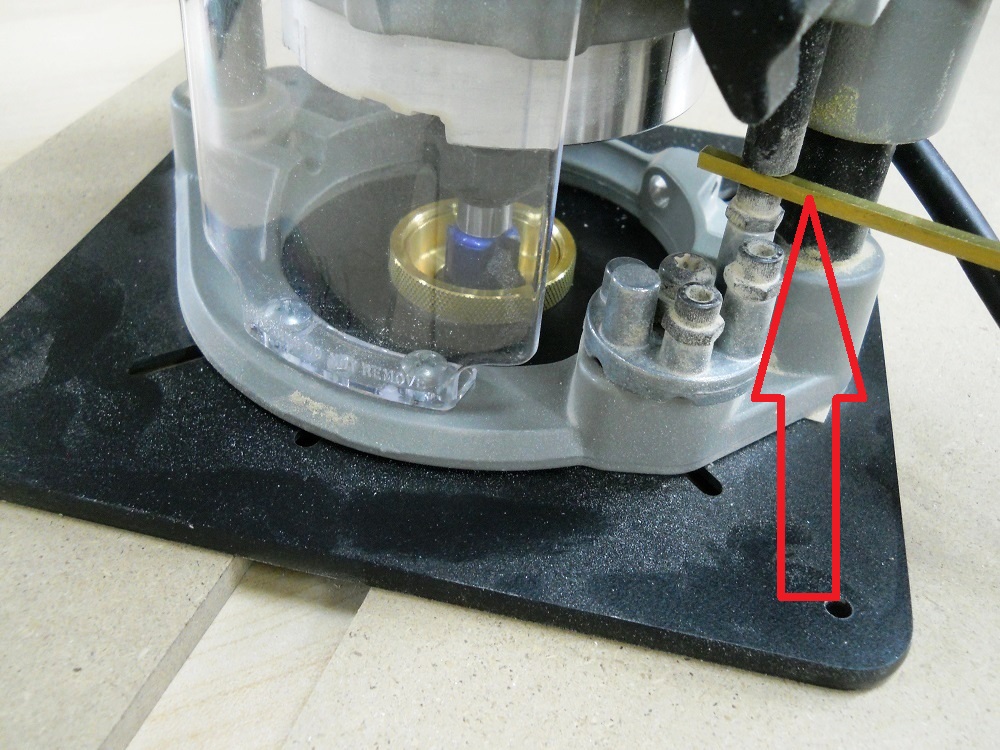 ---
Le même gabarit sert aux rainures et aussi à la feuillure pour le dessus.
The same jig is used for the dadoes as well as for the rabbet for the top.
---
---
---
---
À suivre…
Inscrivez-vous gratuitement en haut à droite pour être avisé.
To continue…
Register free at the upper right to be notified.
---