Finalement, un projet à partager ! (penser COVID longue durée, et plus)
L'été dernier mon frère m'a offert des bûches d'un érable ayant été tué par une sorte de d'insectes, lesquelles, compte tenu de leur potentiel artistique, j'ai aussitôt acceptées.
Le premier que j'ai réalisé est ce bol que je lui ai tourné pour lui démontrer ma gratitude.
At last, a project to share! (think long term COVID, and more)
Last Summer my brother offered me logs from a maple tree that have been killed by a sort of bugs, which, because of its artistic potential, I accepted at once.
The first project I made was this bowl I turned to show my him my gratitude.
---
La forme de cette bûche, relativement aplatie, m'a spontanément inspiré. Tel que vous pouvez le constater, ces bûches sont déjà sculptées !
The shape of this log, relatively flat, spontaneously inspired me. As you can see, those logs are already carved!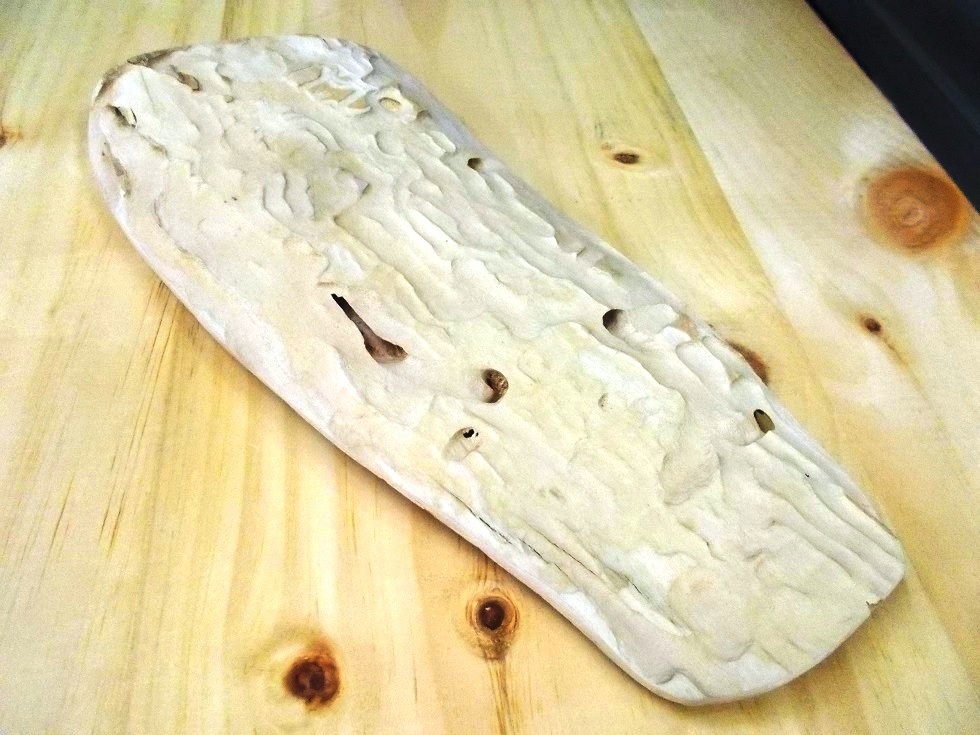 ---
La première étape est le rabotage de cette partie du dessous.
The first step is flattening this part of the underside.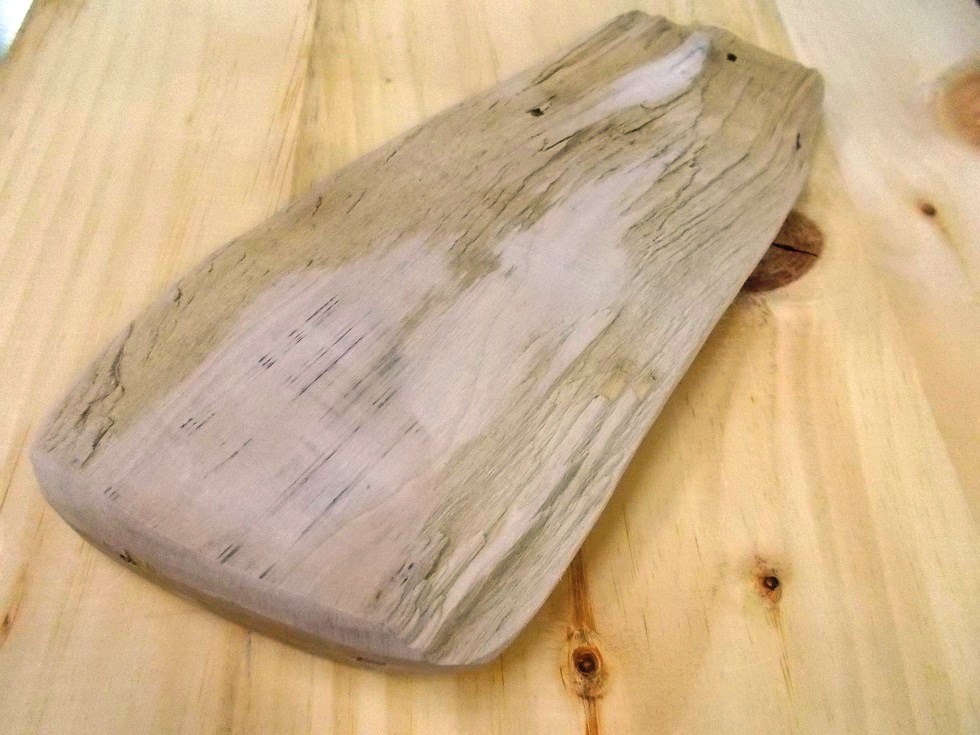 ---
J'applique du ruban double-face de tourneur (penser puissance) afin d'y fixer une chute de contreplaqué.
I'm applying turner's double-sided tape (think power) to attach a plywood scrap onto.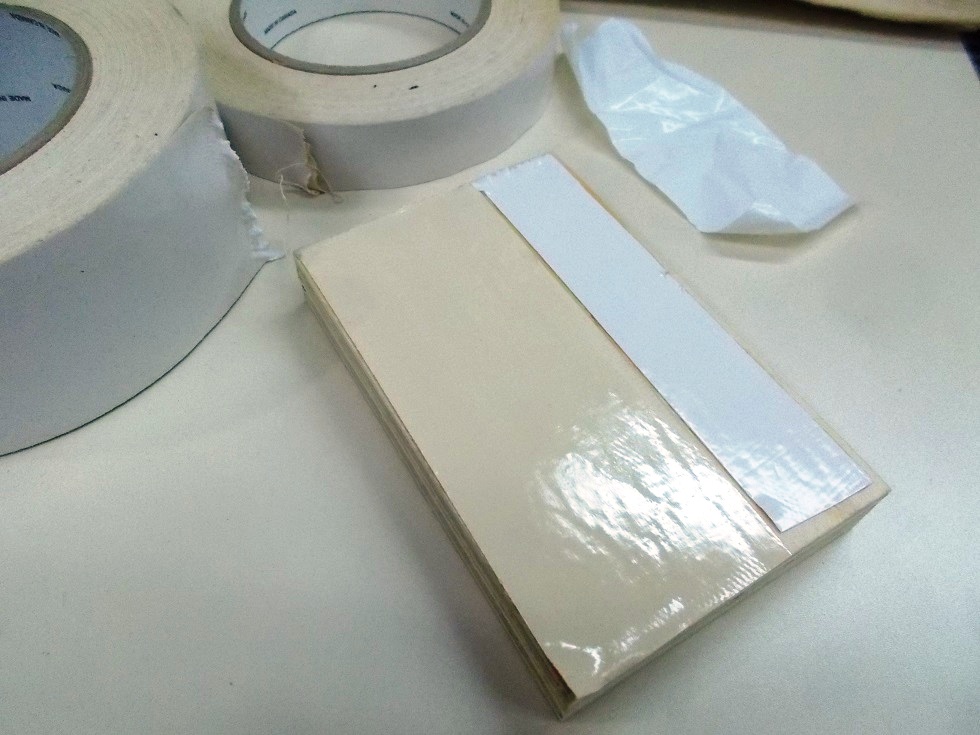 ---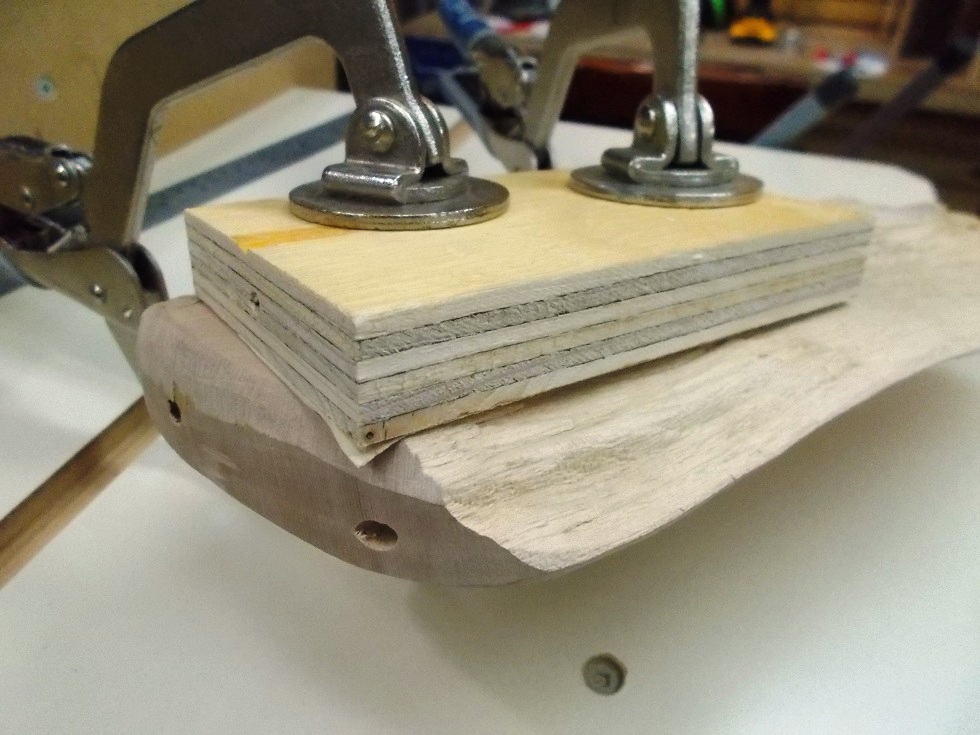 ---
La chute de contreplaqué fera une base sécuritaire et amovible pour y fixer cet anneau lapidaire, lequel sera capté par les mors du mandrin du tour à bois.
The plywood scrap will make a secure and removable base to fasten this face plate ring onto, which will be grabbed my the wood lathe chuck jaws.
---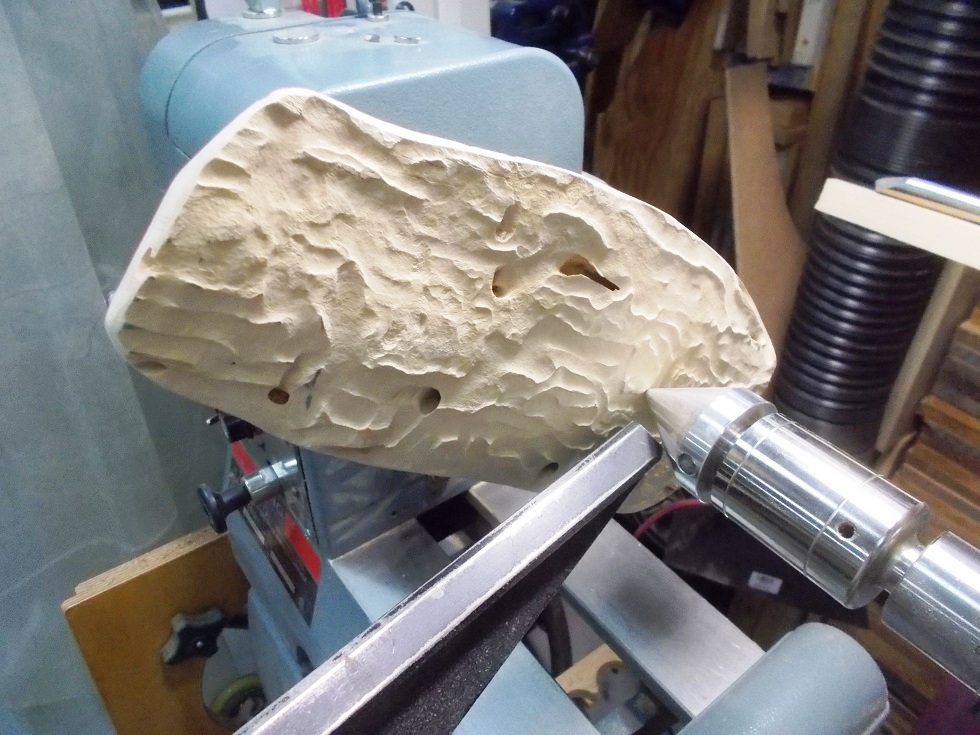 ---
À compter de maintenant je dois être très prudent, la pièce tournant comme une hélice.
From now on I must be very careful, the piece revolving like a propeller.
---
J'attaque avec une gouge étroite.
I'm digging using a narrow gouge.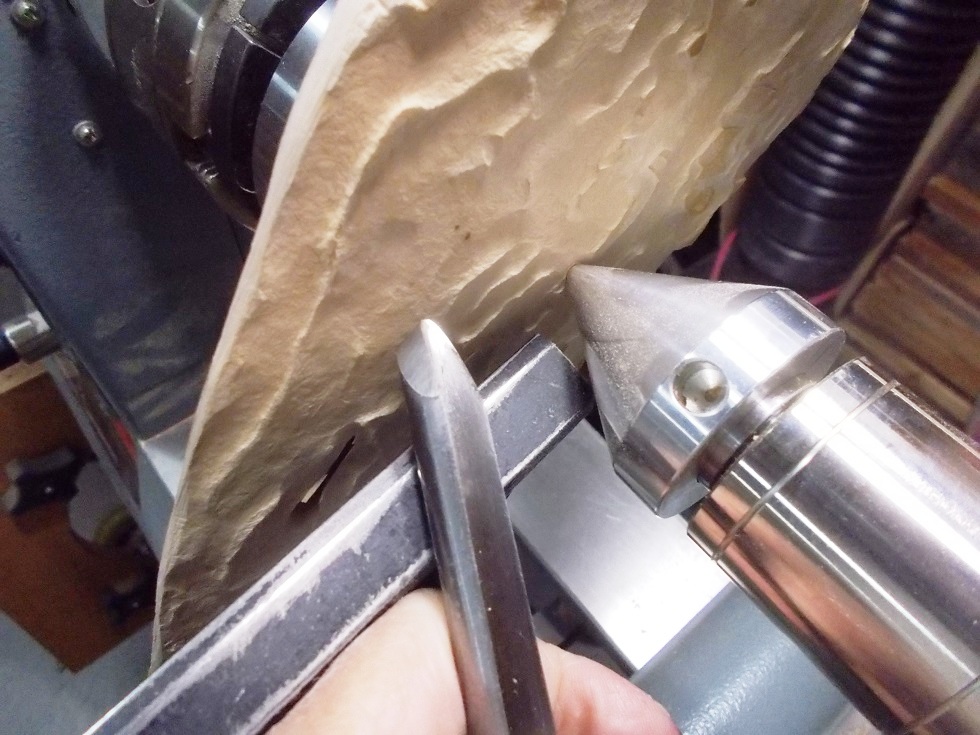 ---
---
Je veux conserver ce pont (cercle).
I want to keep that bridge (circle).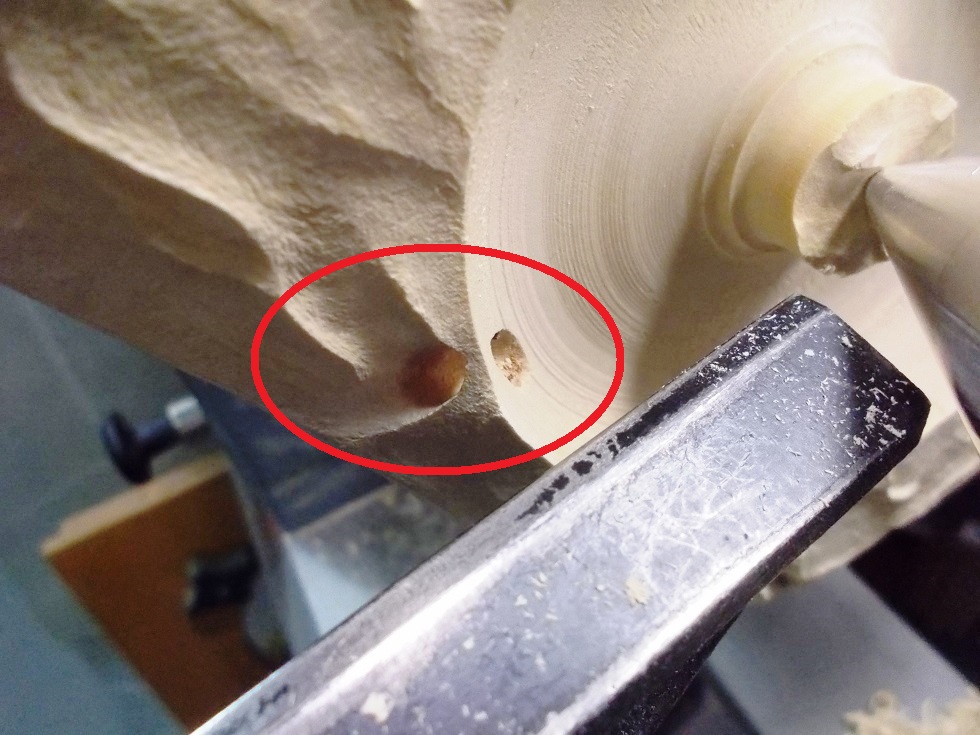 ---
Il est temps de retirer la contre-pointe.
It's time to remove the live center.
---
Je termine avec ce racloir.
I'm ending with this scraper.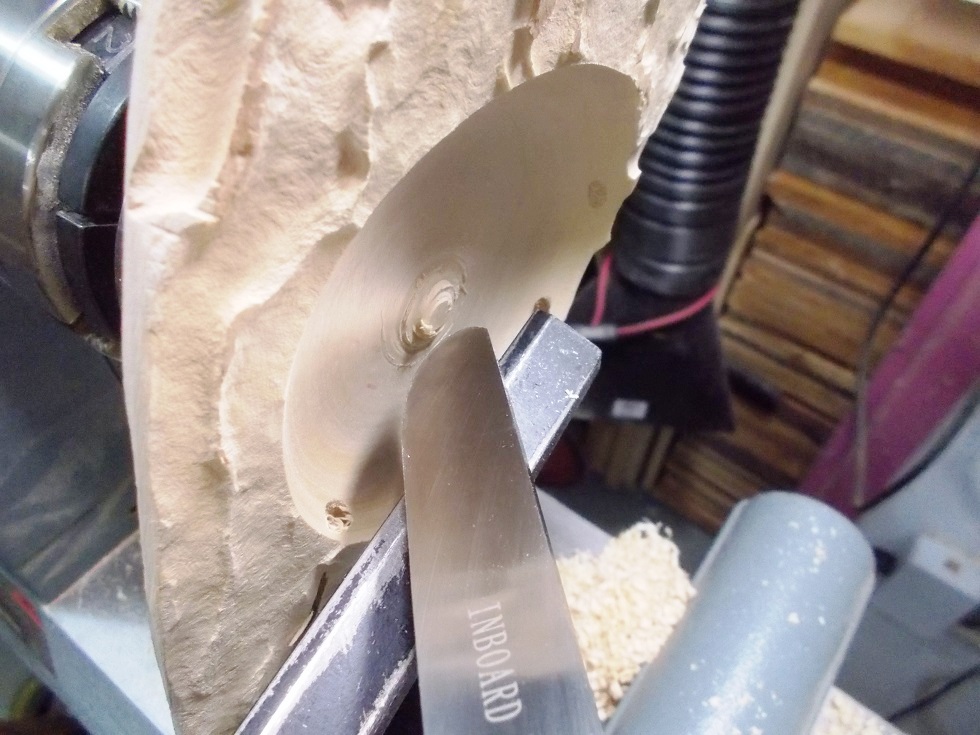 ---
---
Afin de conserver le plus du relief possible, pas de ponçage, cette brosse rotative suffira.
To keep as much such relief as possible, no sanding here, that rotary brush will suffice.
---
Bien que très puissant, ce ruban double-face s'enlève facilement.
Although very powerful, such double-side tape is easy to remove.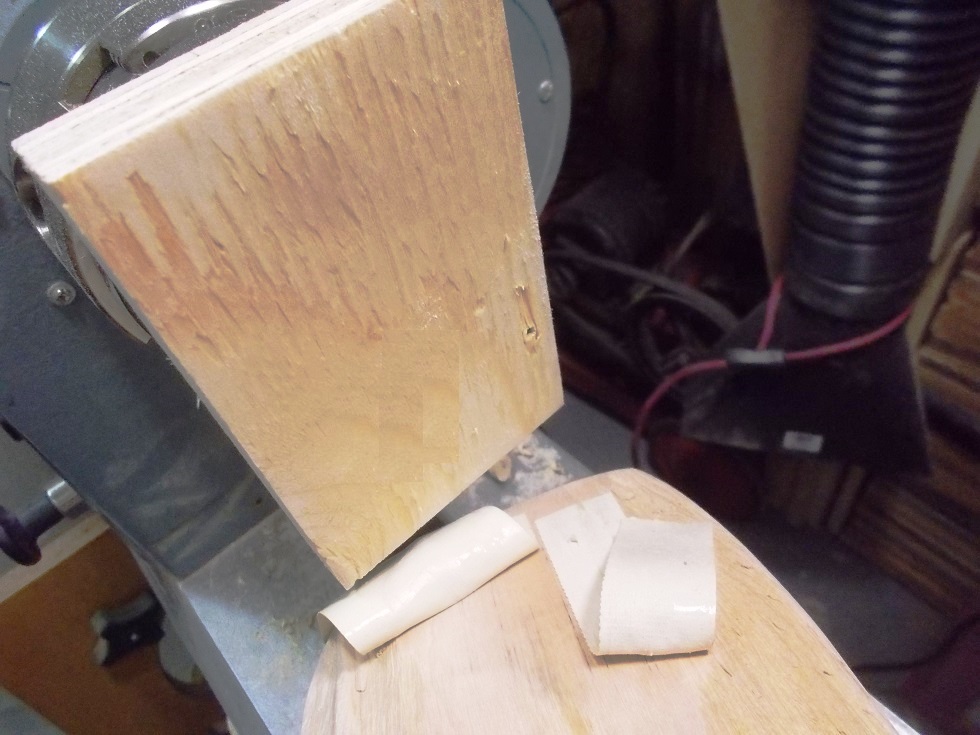 ---
Dessous, seule la partie aplatie devrait être poncée.
Underneath, only the flat part should be sanded.
---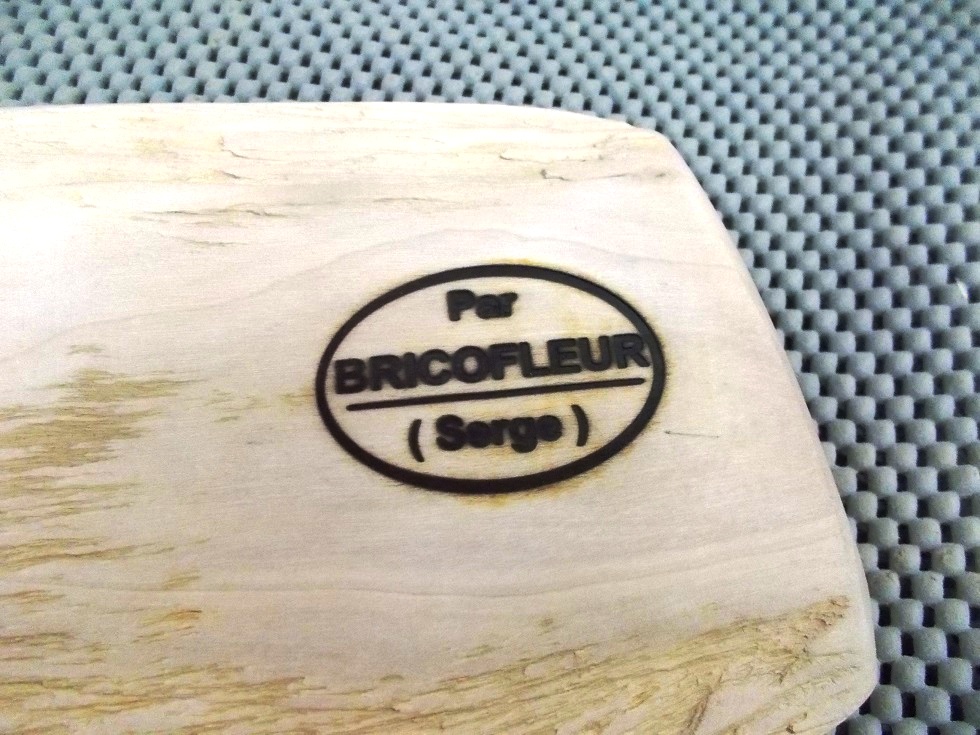 ---
Mes meilleurs outils pour nettoyer les cavités.
My best tools to clean the cavities.
---
Voici donc un bol unique après quelques couches d'huile minérale.
Here is a unique bowl after several coats of mineral oil.
---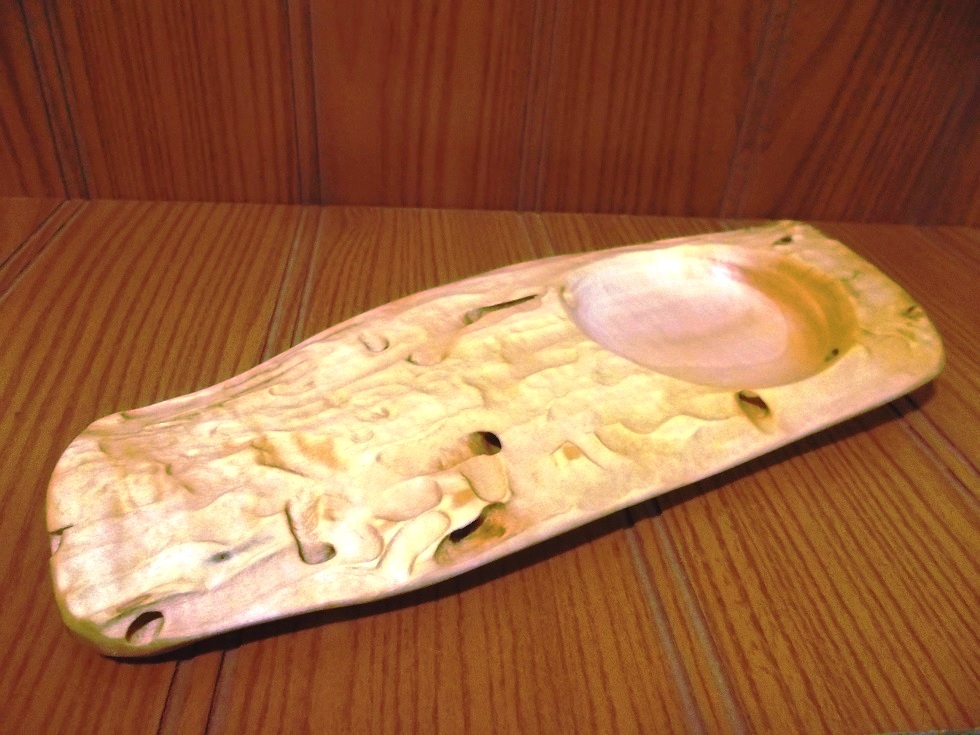 ---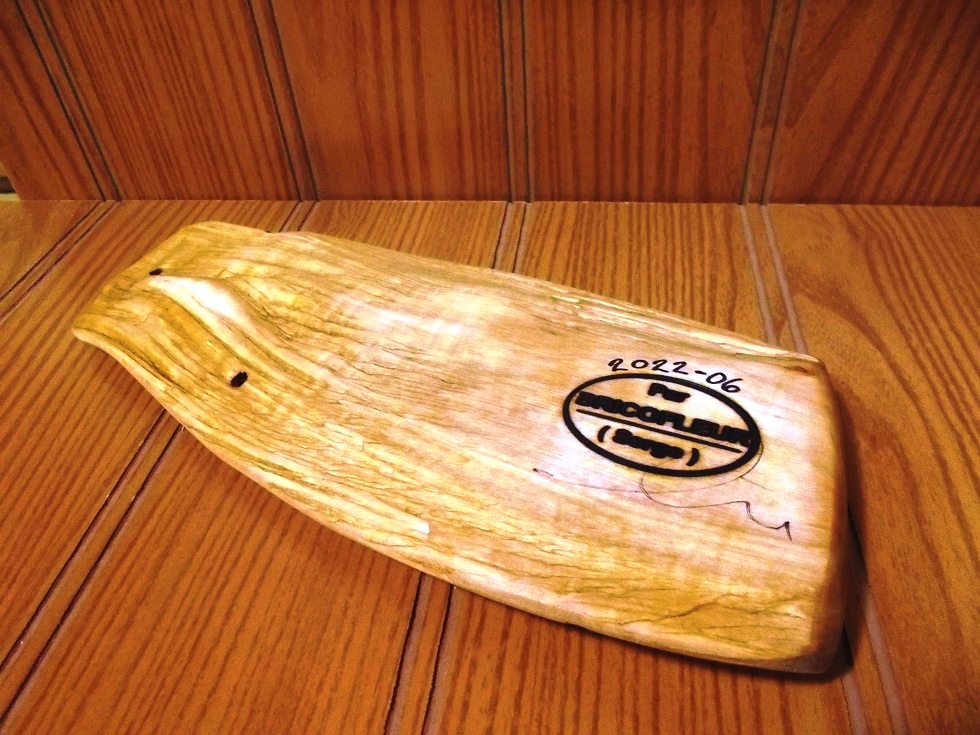 ---
À venir
J'ai enfin terminé une armoire en pin pour le salon. Alors, mes prochains articles comporteront toutes les étapes de sa réalisation, incluant au-delà de 200 photos. Je devrai toutefois supprimer des anciens articles parce que j'ai atteins la limite gratuite de 3 go permise sur cette plateforme WordPress.
Ahead
I finally completed a pine armoire for the living room. So, my upcoming posts will show all steps of the build, including more than 200 pictures. However I will have to delete older posts because I reached my free allowed 3 gb space limit on this WordPress platform.
---
Soyez avisé ! Inscrivez-vous gratuitement (colonne droite).
Soyez toujours prudent et bon bricolage !
Be notified ! Register for free (right column).
Always be careful and Happy Woodworking !
---